Robotik Room
Robotic environment
Berlin, 2007
Contemporary art is often presented in former industrial production facilities. While globalization causes that those halls are not used for their original purpose anymore, grassroots culture activists are attracted by the size and availability of those sites and give them a new purpose by hosting fine arts. At the same time, such environments cannot stand the paradigm of a white cube as the ideal art presentation space. The remaining technical structures irritate visitors and handicap them during their fine arts perception.
The open room with the self-driving Gallerydrive chair inside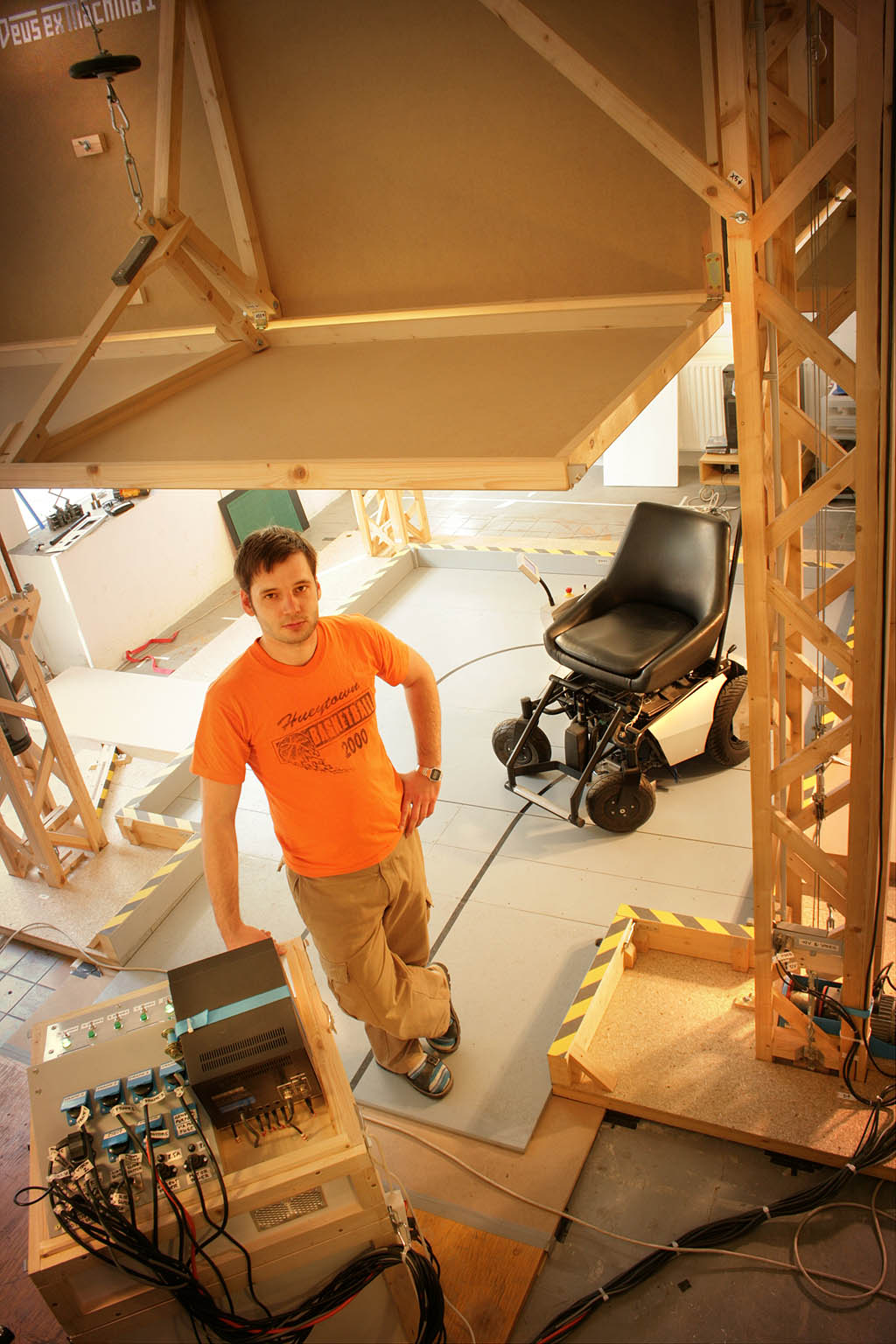 The Robotik Room addresses this problem and provides an efficient solution. The installation is a huge machinery which fits perfect into factory buildings. The apparatus is designed to automatically set up a standard white cube exhibition space within seconds, which will surround the visitors and make them feel like they were in a modern museum environment.
The closed room as seen from inside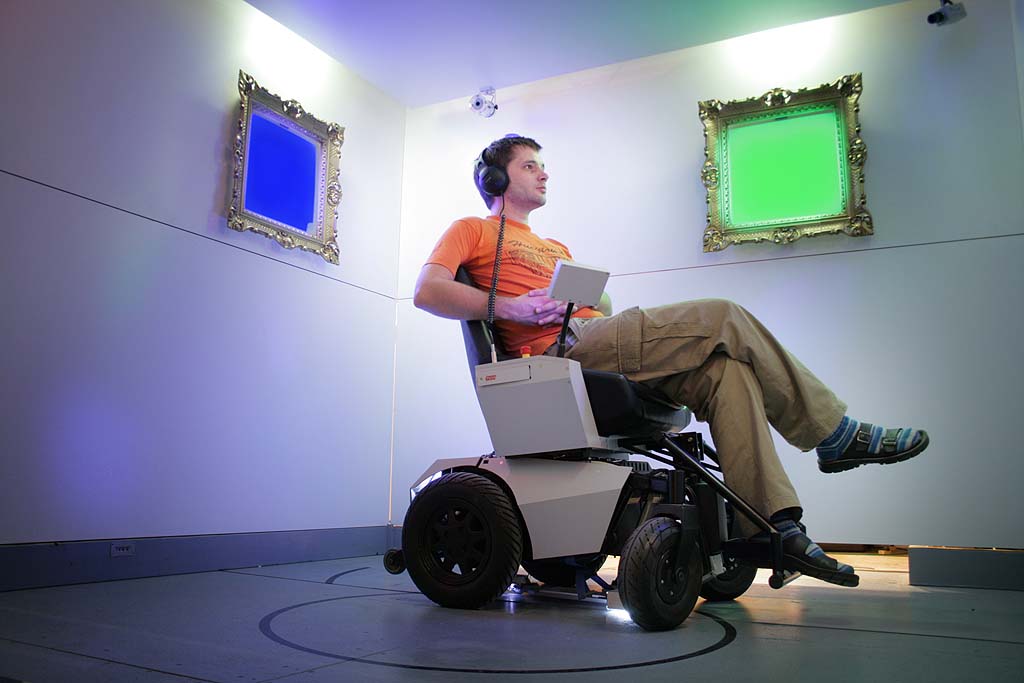 The video on top of this page shows a test of the installation's mechanism. It also reveals, that the Robotik Room is intended to be part of Gallerydrive tours. While the video presents the room in a state where it is not yet finished, the installation was at a later point fully integrated in the technical and conceptual environment of Gallerydrive.