À LOUER / FOR RENT
Interactive Installation
2013
When I was invited to show My Little Piece of Privacy at Sherbrooke's Media Art Biennial Éspace [IM] Média, I decided that I had to modify the installation: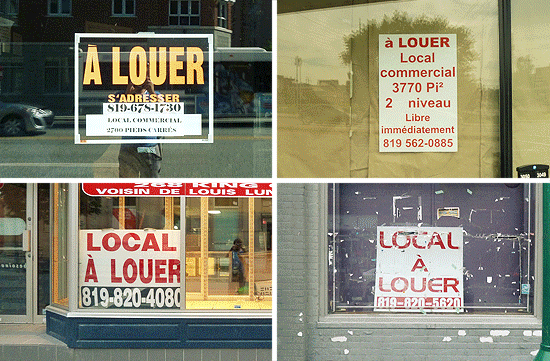 Sherbrooke's downtown has many abandoned shop fronts. My installation was set up in one of them. And as nobody likes to stroll in roads with empty shop windows, I wanted to do this retail space a favour and help it to find a new tenant who can care about it.
I didn't change much of the technical setup: A surveillance camera is mounted on the facade of the empty building. A computer tracks pedestrians and moves the "À LOUER" sign right in front of them. Here's a view of the high tech control center: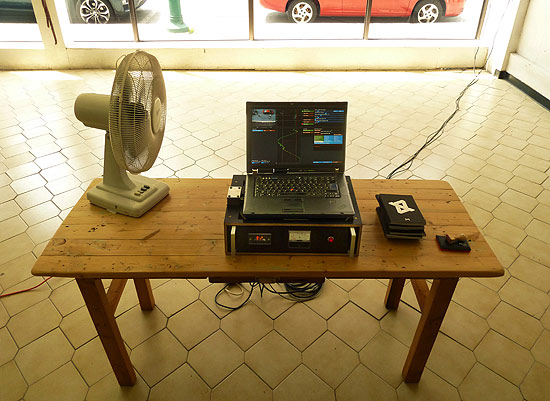 You can find an album with hires images here.