Vektron Modular
Generative Sound Synthesizer
Berlin, 2010
"Vektron Modular" is a generative sound synthesizer. The sounds are produced by algorithms, which are stored on little modules.
The synthesizer contains an analog joystick, an amplifier, a speaker, analog low and high pass filters, a CRT from a SONY Watchman pocket television to visualize the soundwaves and a module port.
In order to navigate through the computational soundscapes of each module, the operator can influence the algorithms' parameters via the joystick.
Vektron Modular, switched off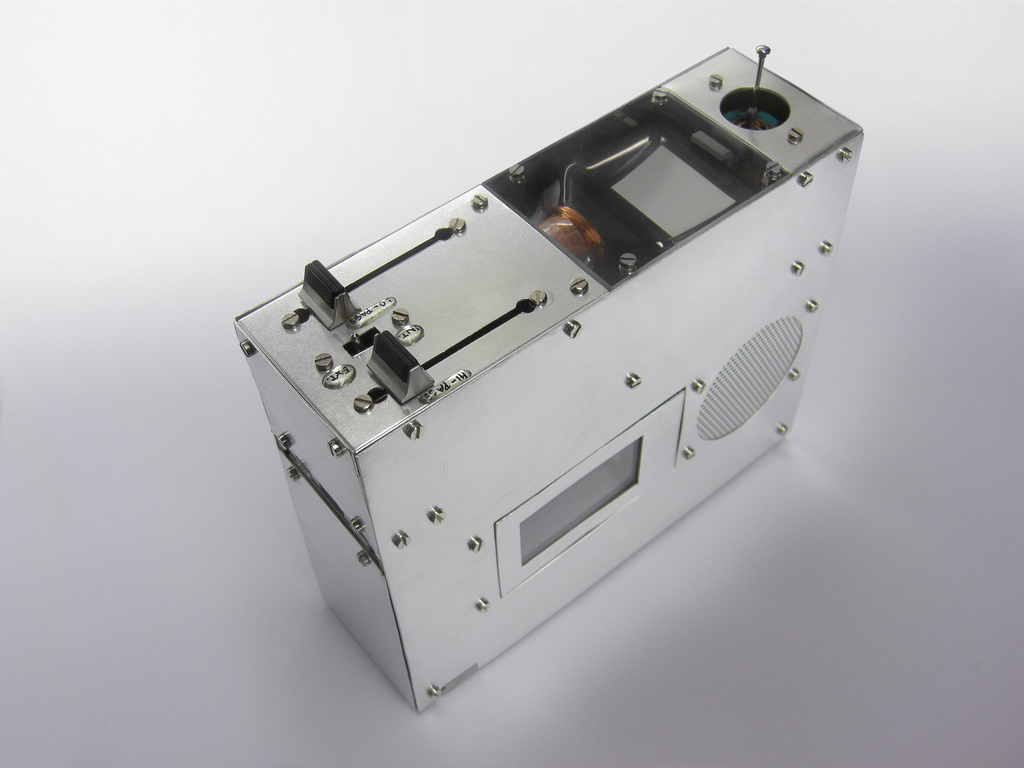 Navigating through the computational soundscapes with the joystick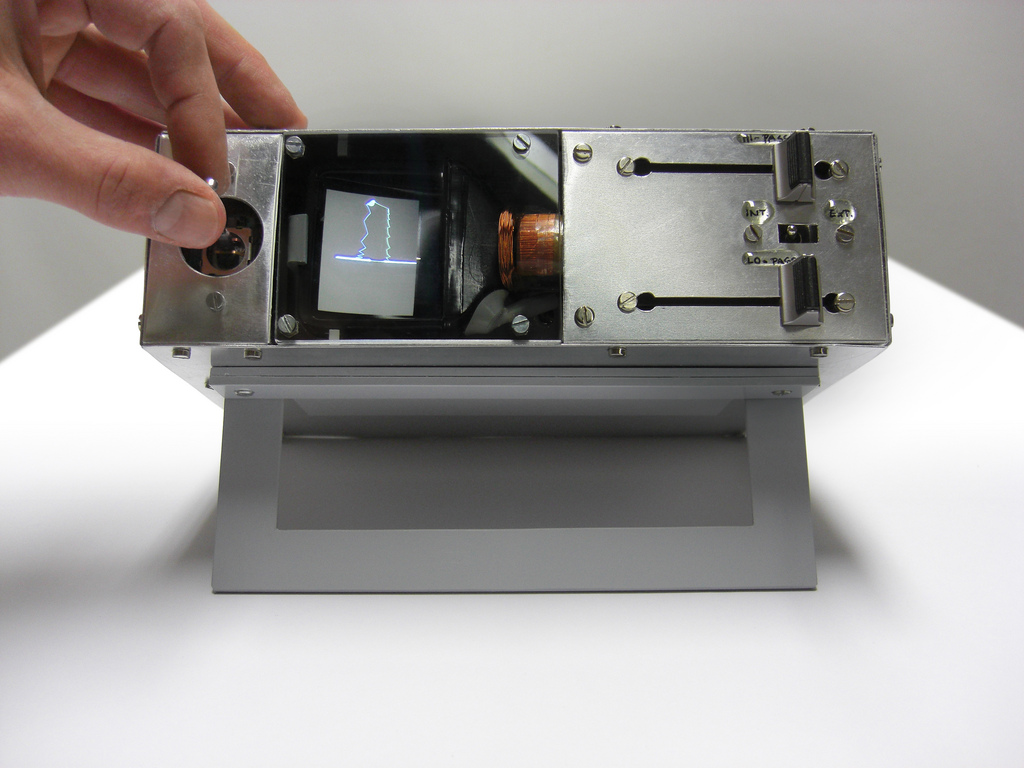 Vektron Modular with the module port opened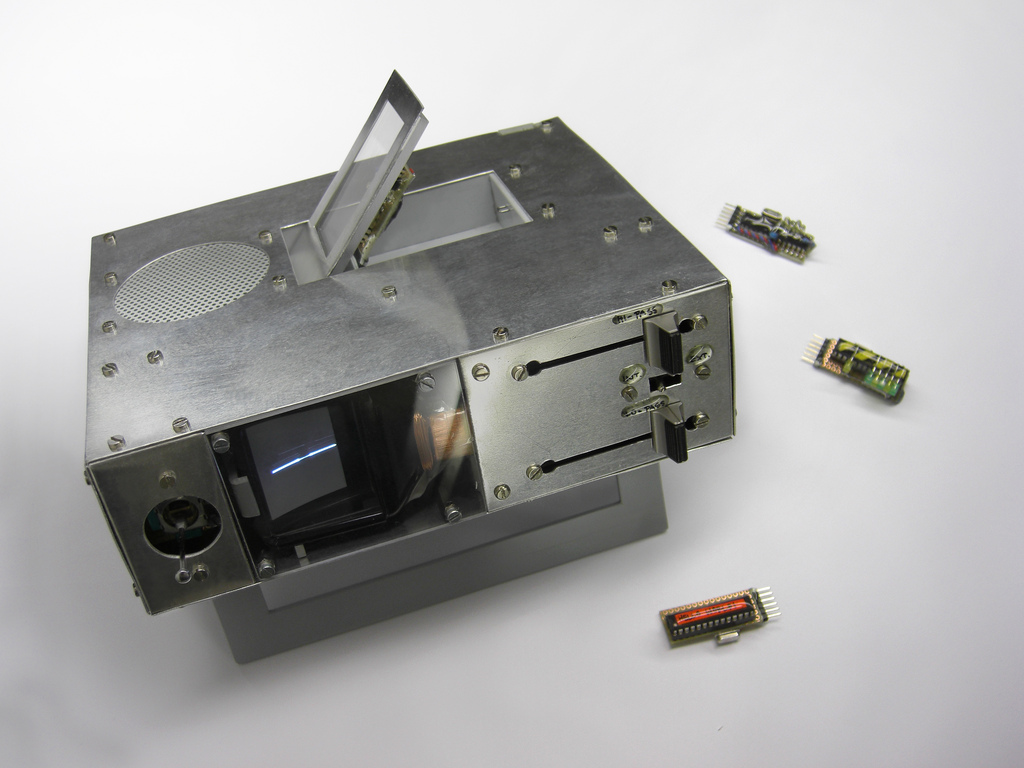 Different sound modules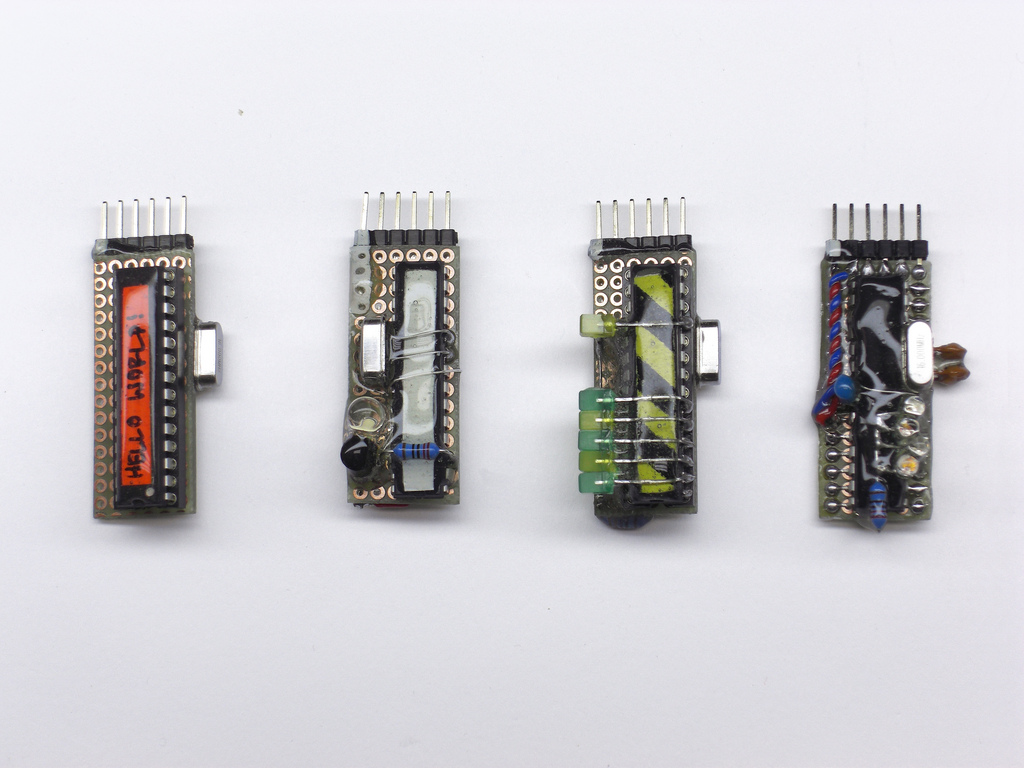 Additional resources