Pongmechanik
Interactive Object
Berlin, 2003-2004
Pongmechanik is an electromechanical version of the early digital tennis game Pong. It uses computer technology of the 1940's to implement a computer application of the 1970's. The control logic of the game is entirely built out of telephone relays, the same parts that the first digital computers used, which were built by pioneers like Konrad Zuse.
Pongmechanik:
An electromechanic computer game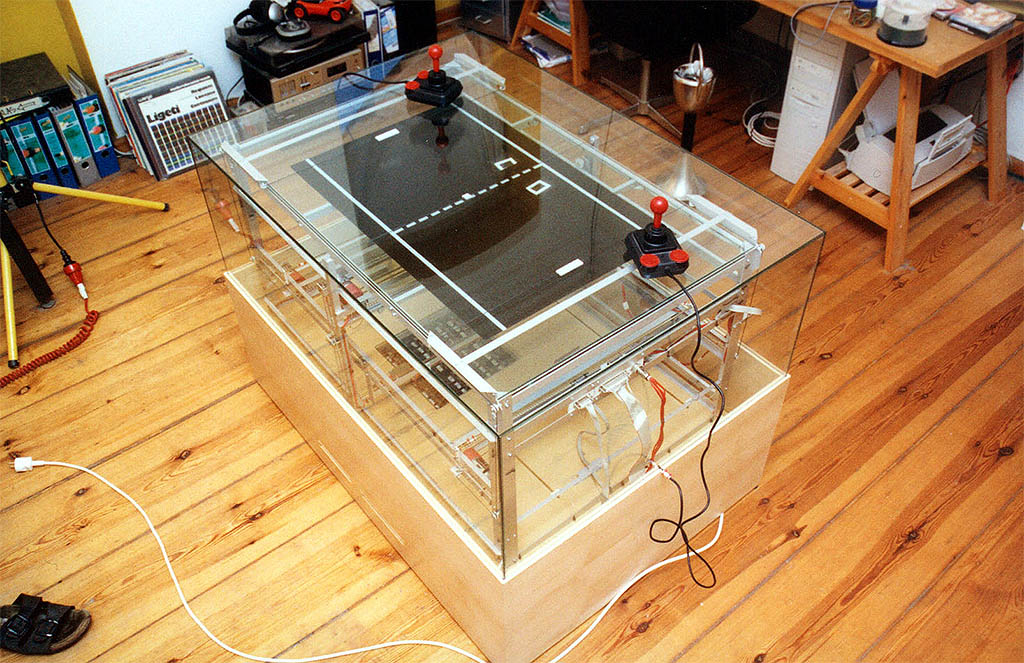 The inner workings of the machine are prominently displayed inside a glass cabinet. Since the technology itself visualizes its internal processes, a viewer can follow the state and switching of every single bit. This is in stark contrast to today's computing technology, which happens inside black boxes and where the processes are executed so fast and take place at such a small scale, that it is impossible to comprehend them through plain observation.