Elektromechanische Bar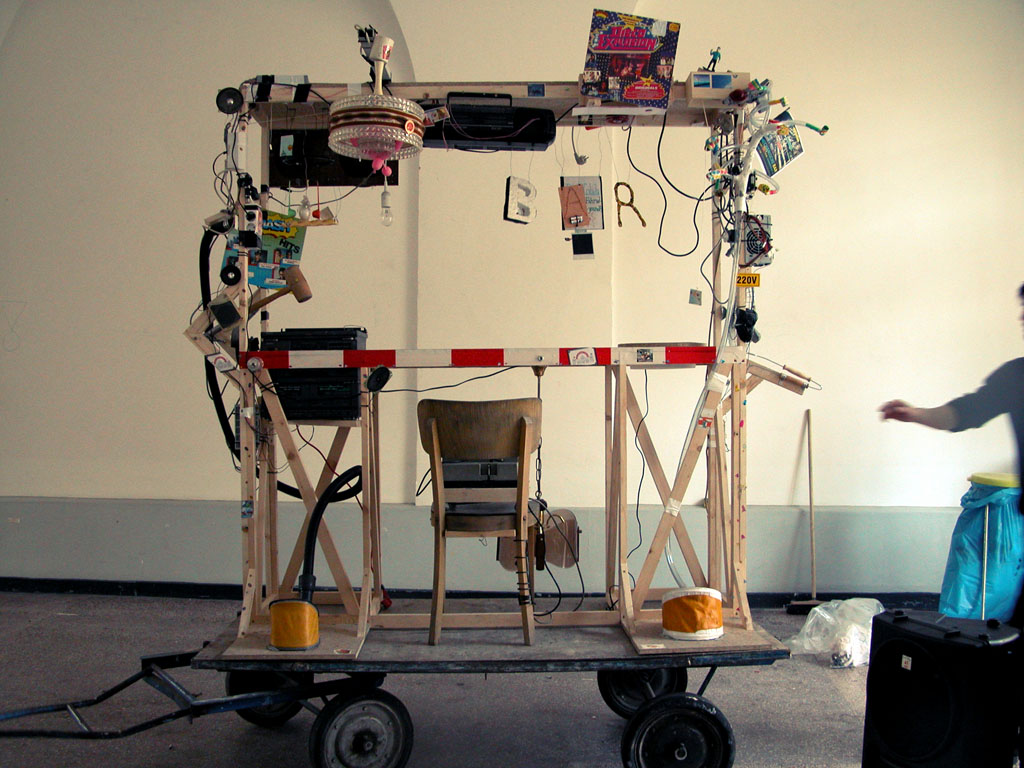 Berlin based student organisation
Interflugs
invited me to give a workshop about electromechanics at the University of the Arts in Berlin in early 2008. The result was a play- and useful bar, stuffed with an automatic DJ machine, a cheers device and many other freaked out gadgets. The bar was presented to the public at the end in the form of an excessive party.
I arrived already with a rudimentary bar construction - so it was easy to start.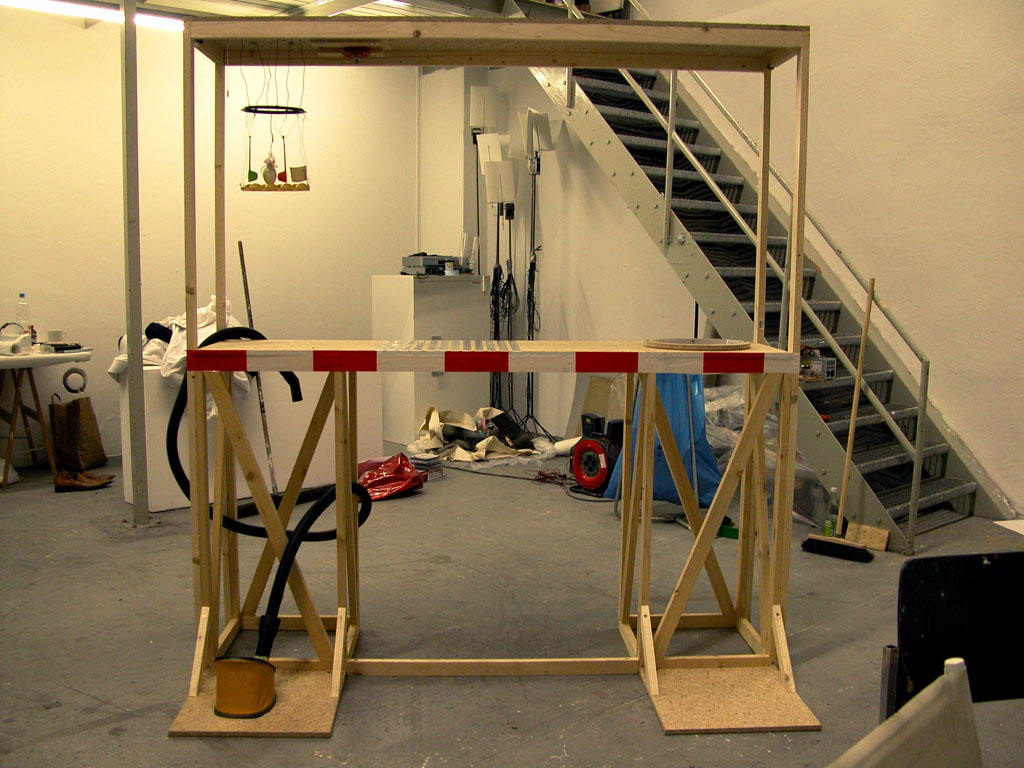 I brought a lot of treasures from my cellar. All interesting parts for a bar, I thought.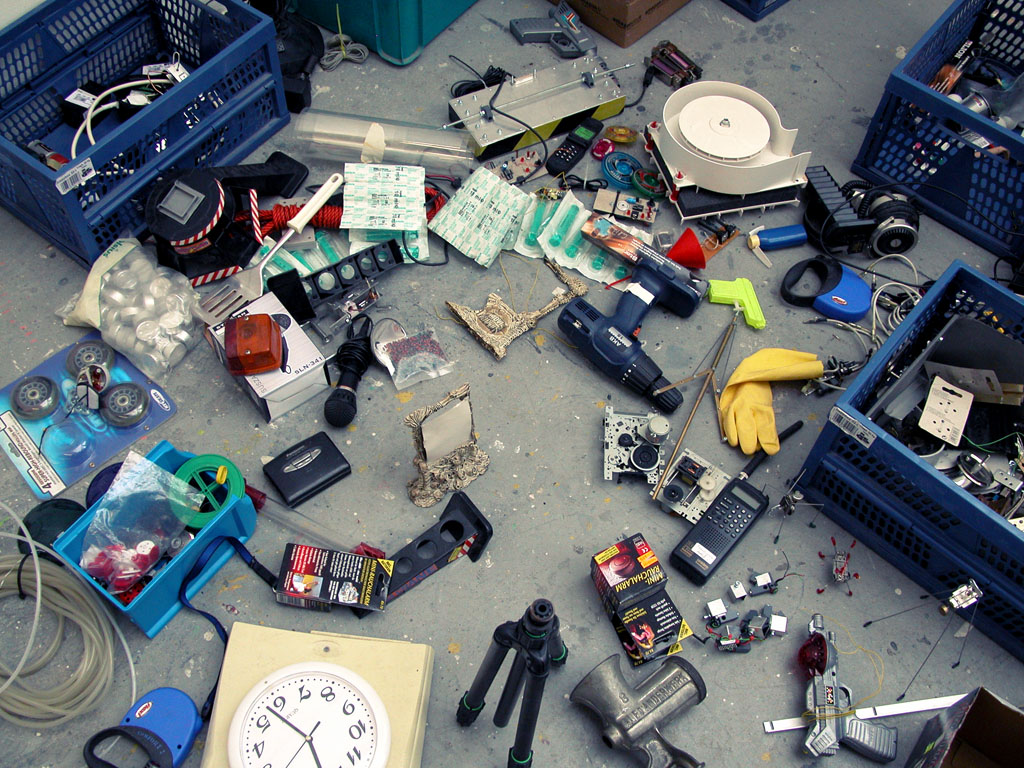 The students were right away into building stuff.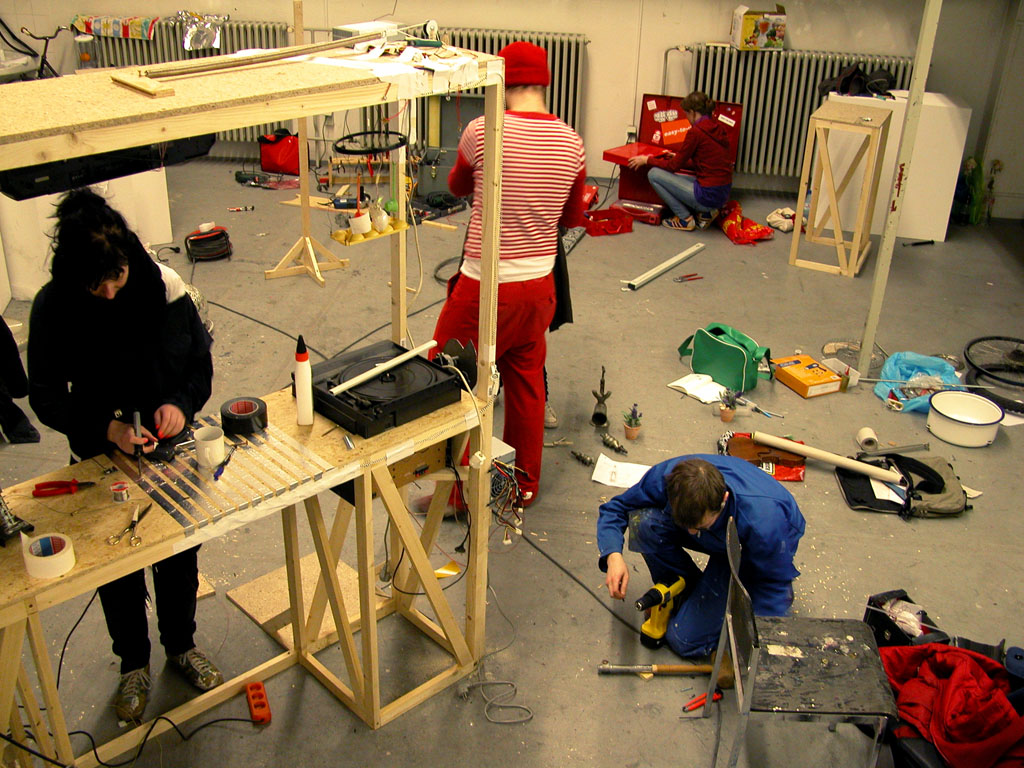 They helped each other when they tried out mechanical principles.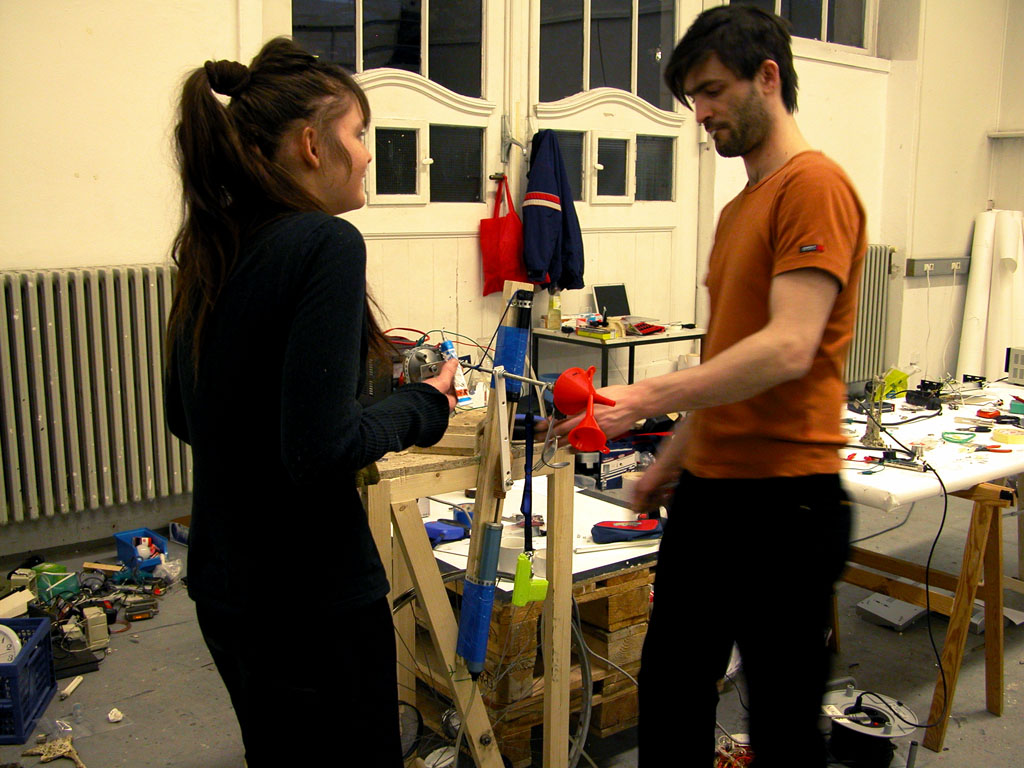 Our bar received a little basin, filled with a milky spirit.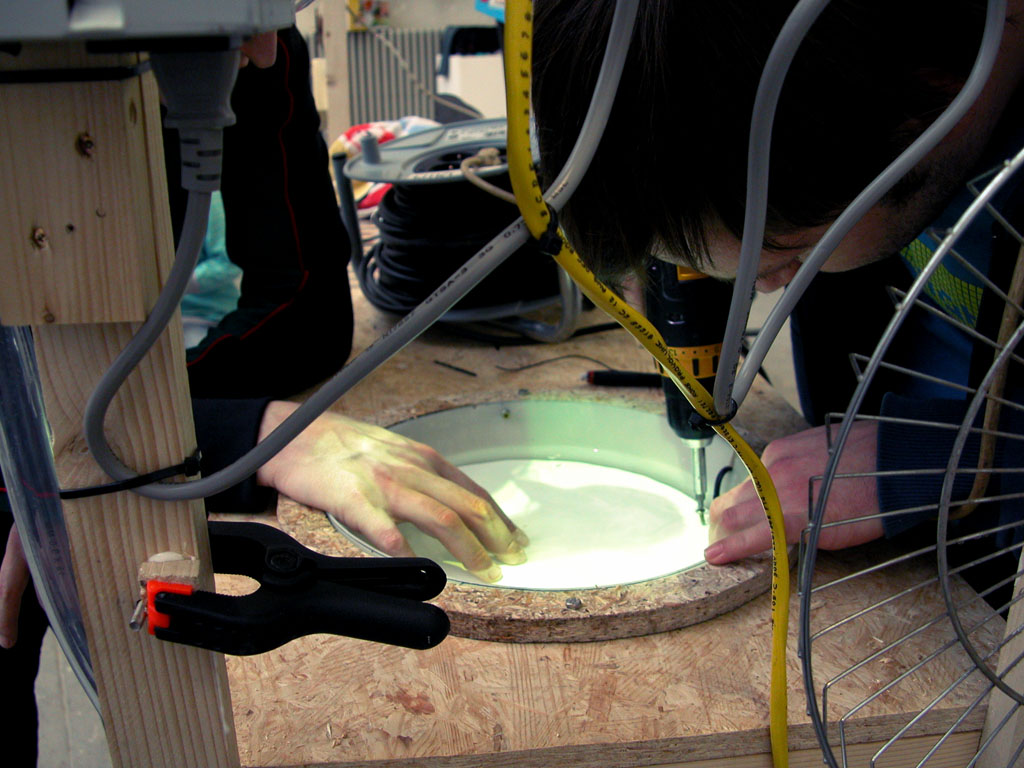 Hidden in the alcohol was a pump that could shoot a fountain. A video projection onto the liquid was synchronized with that pump.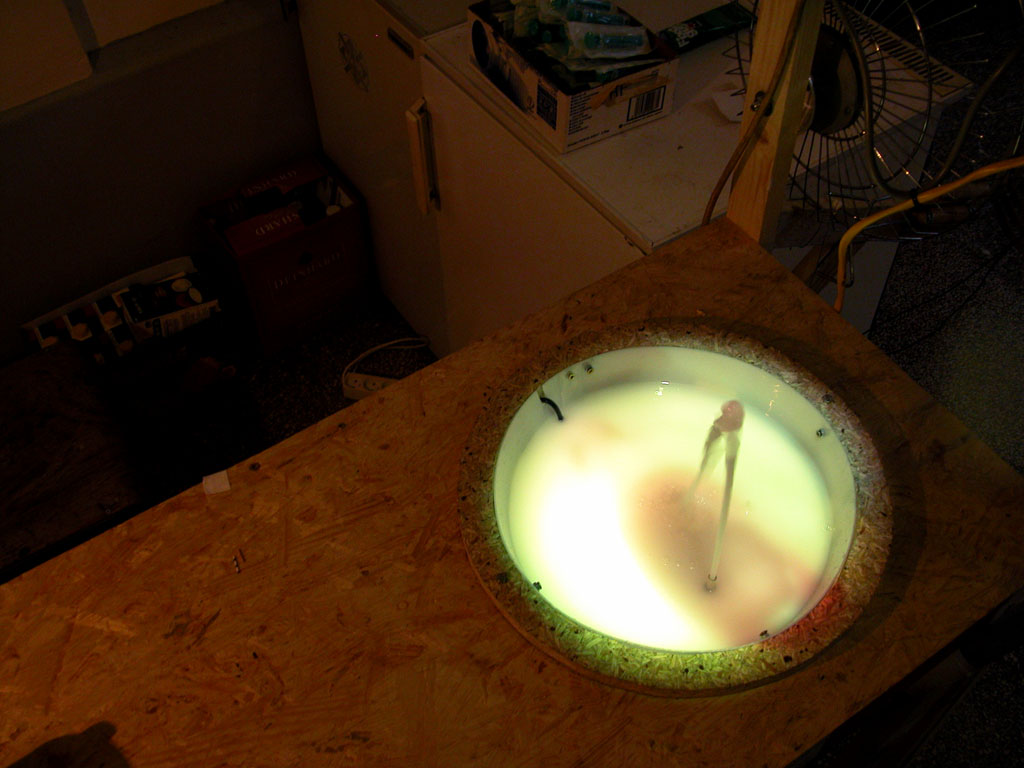 Speakers and pulleys were attached.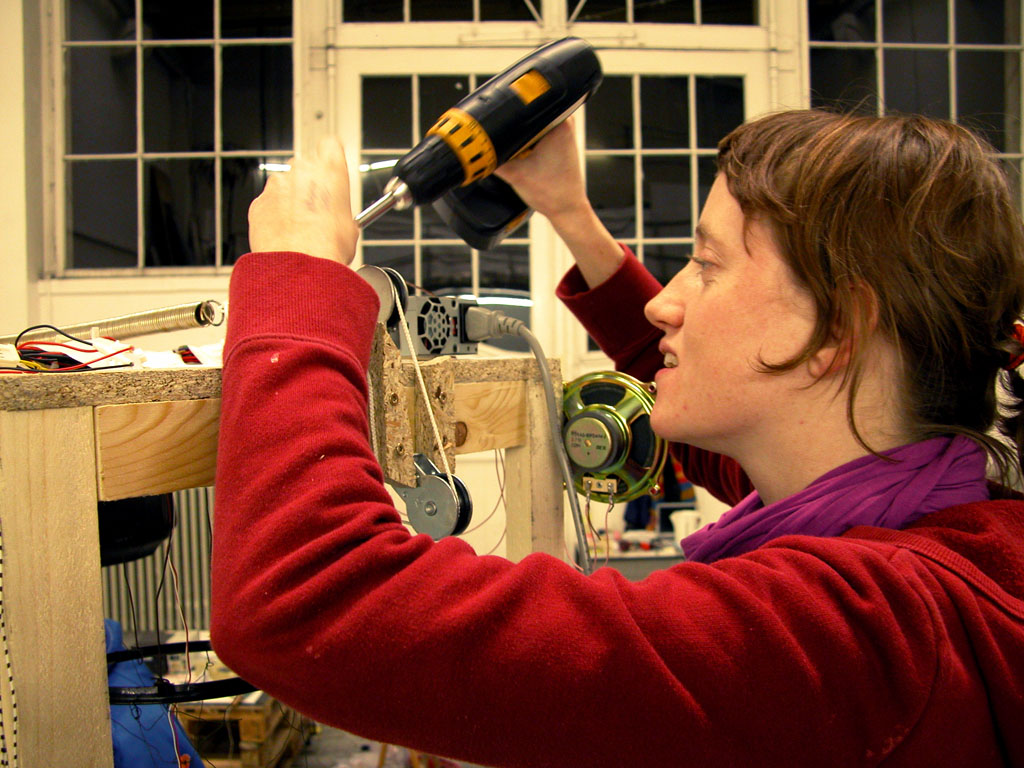 And motors.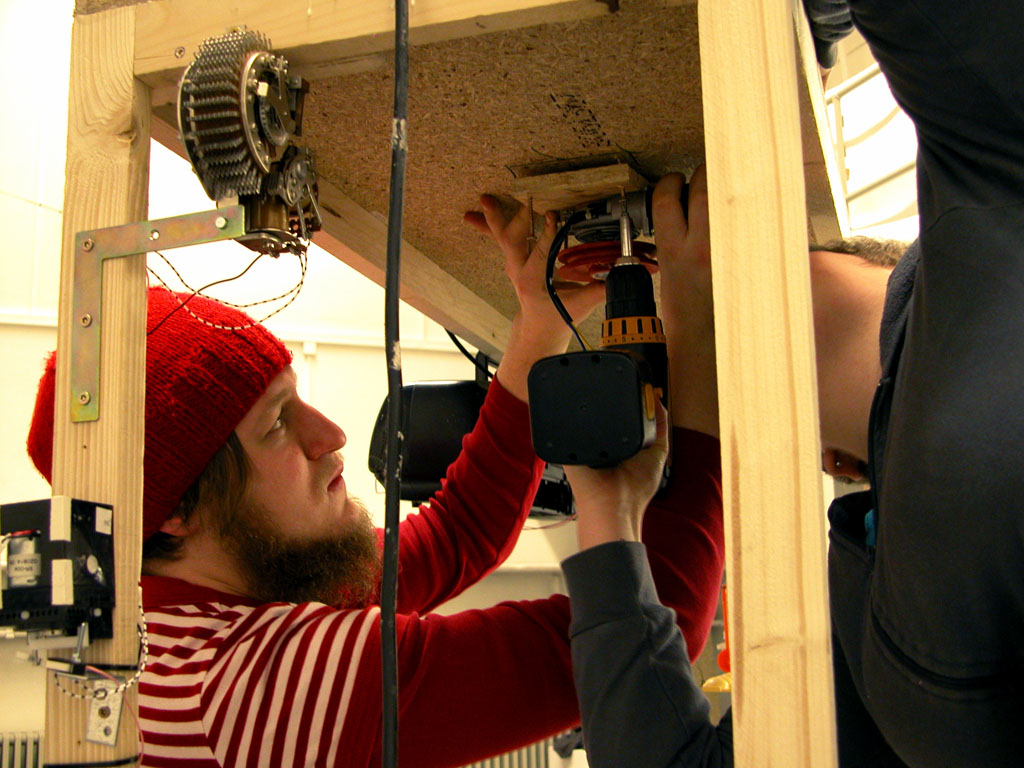 And wires.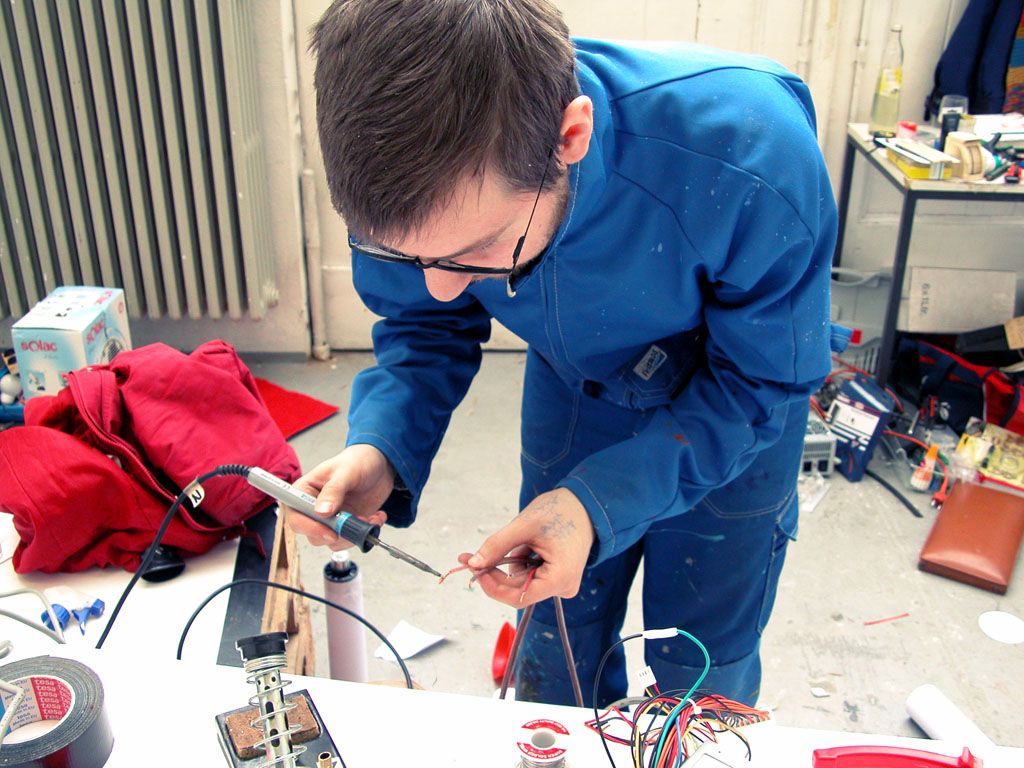 Some students were into grinding metal ...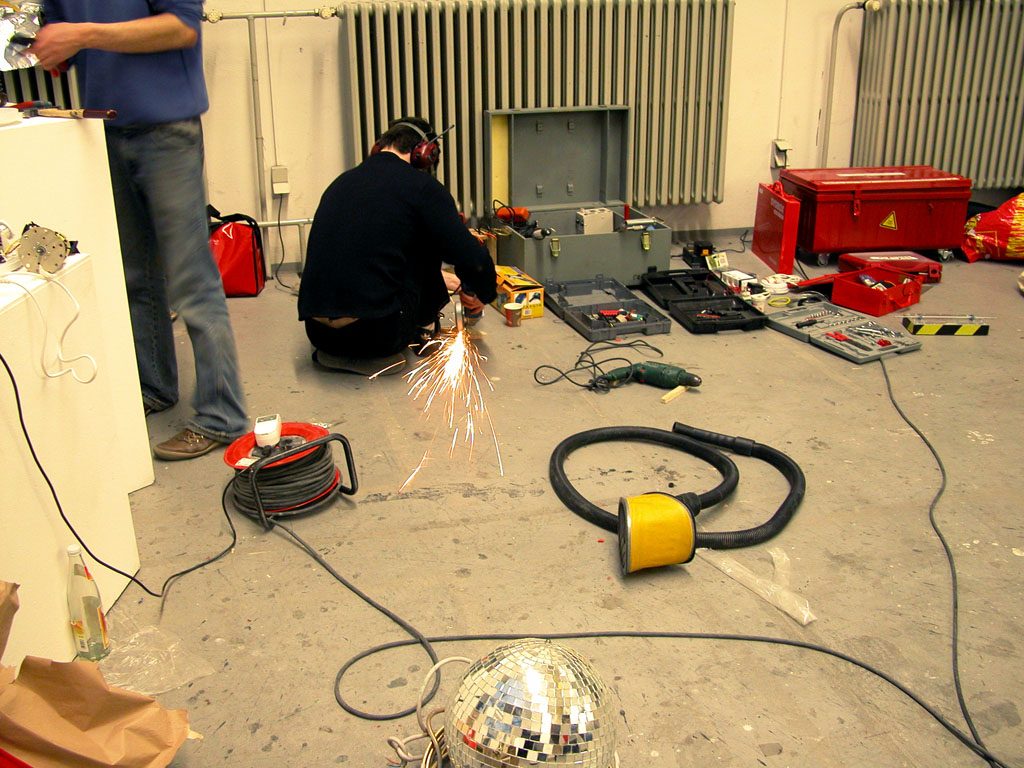 ... for a cocktail mixing bicycle: The mixing happened automatically, when one was riding the bike.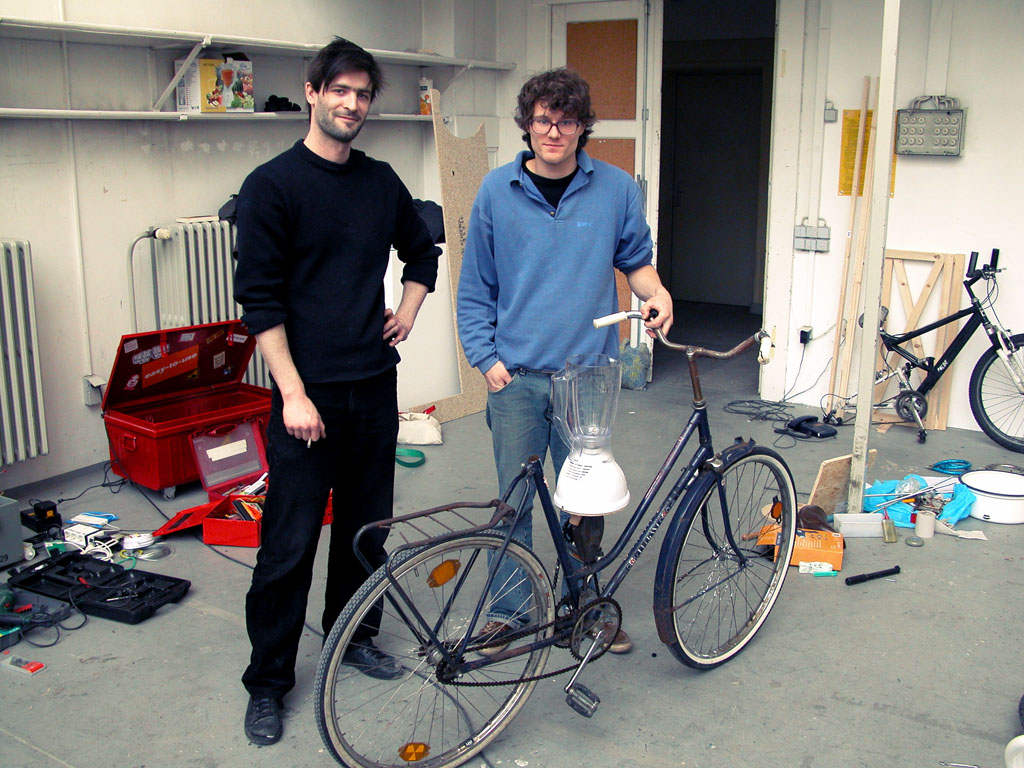 Finally, we were setting up the bar in order to celebrate our party.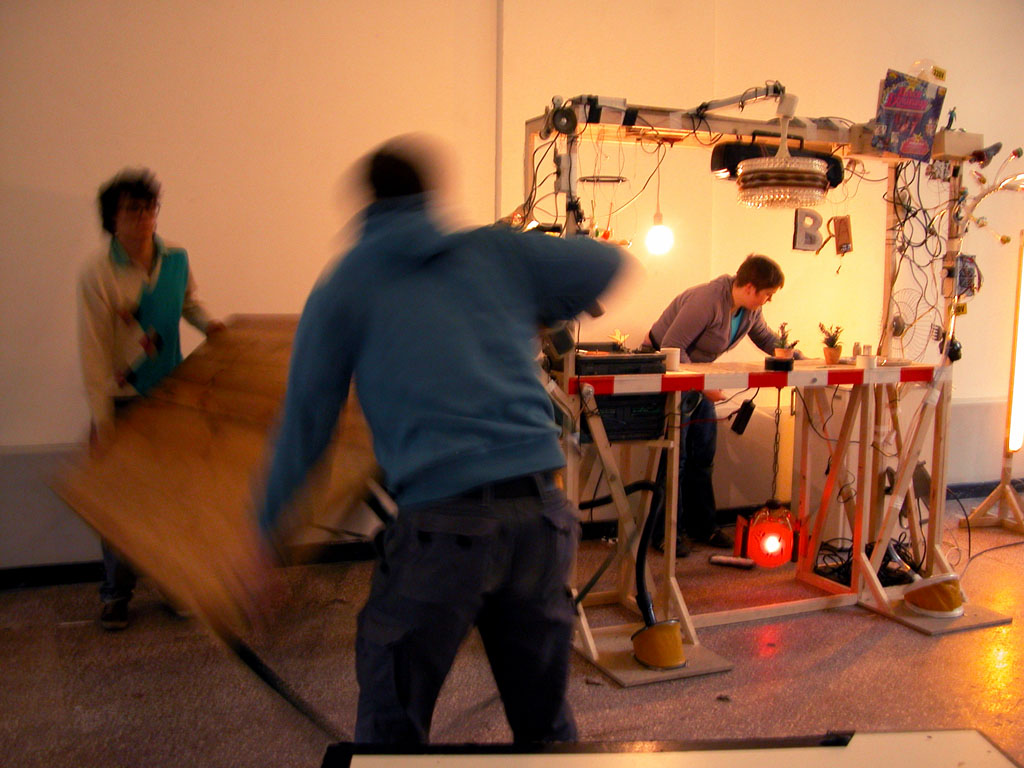 Then we waited for the guests to arrive.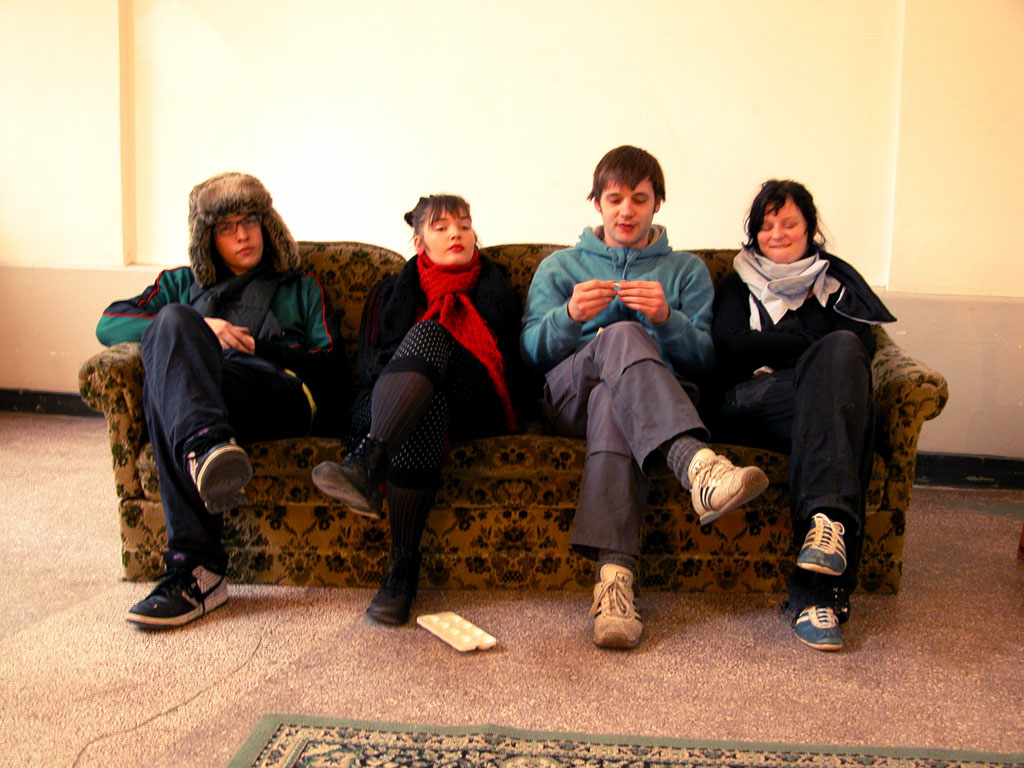 The finished bar in all its glory!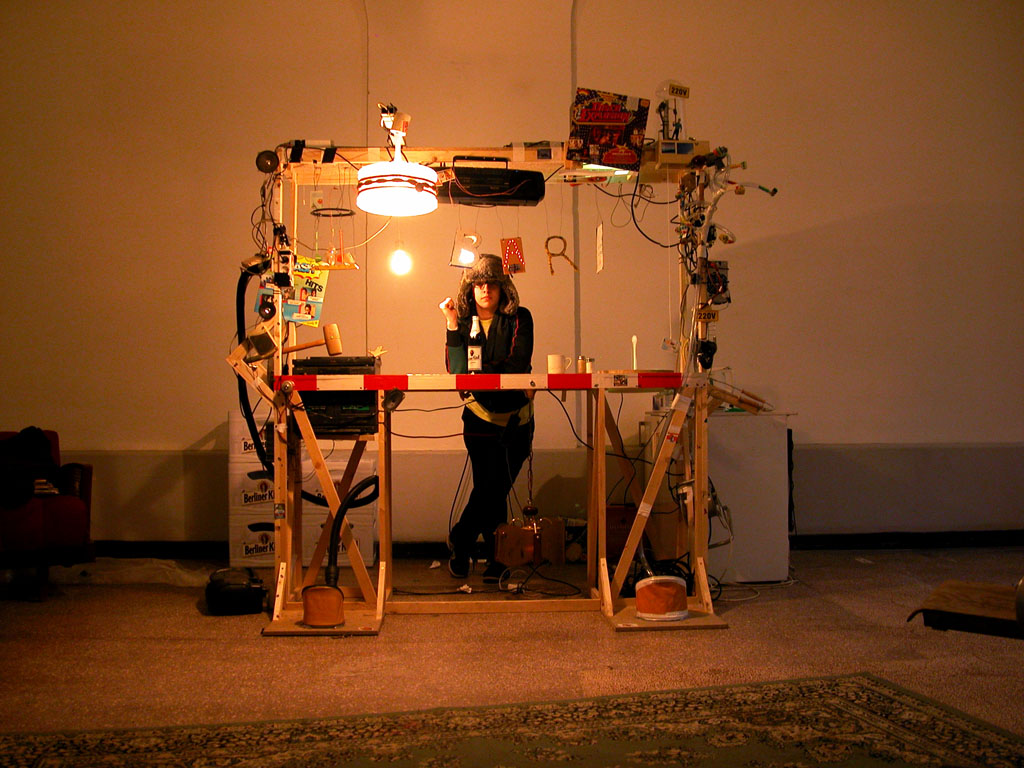 Welcoming some customers.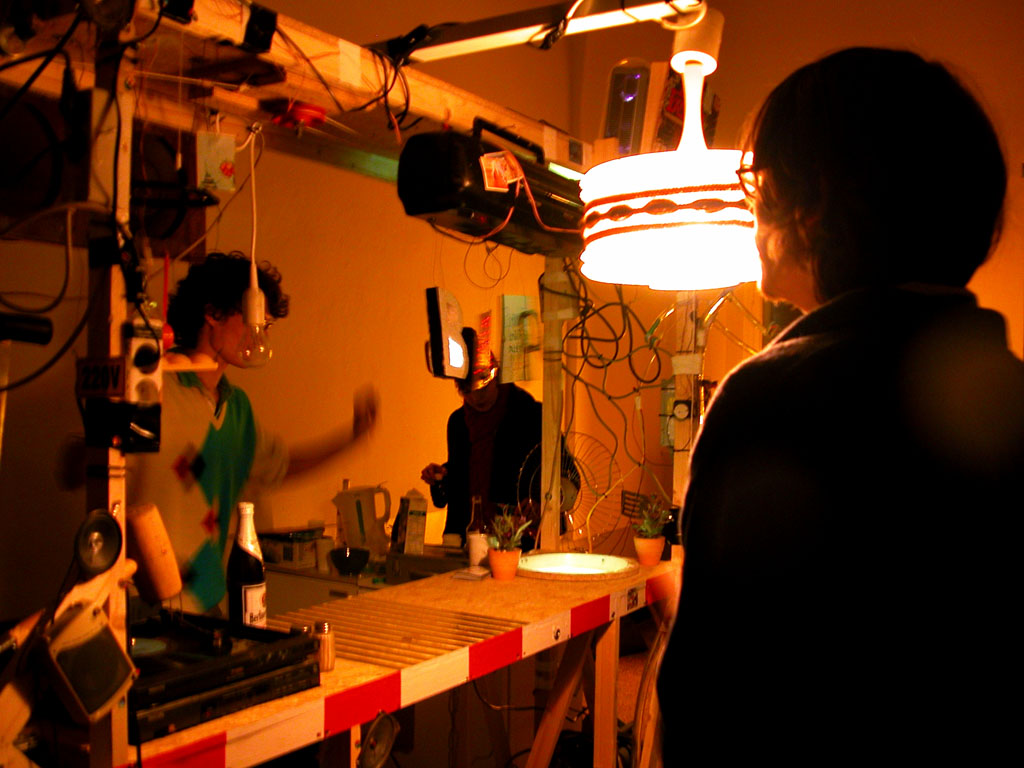 We had glued aluminum foil below each beer bottle. When a bottle was placed on the aluminum sensor stripes, this closed a switch and the bar said automatically "Cheers!"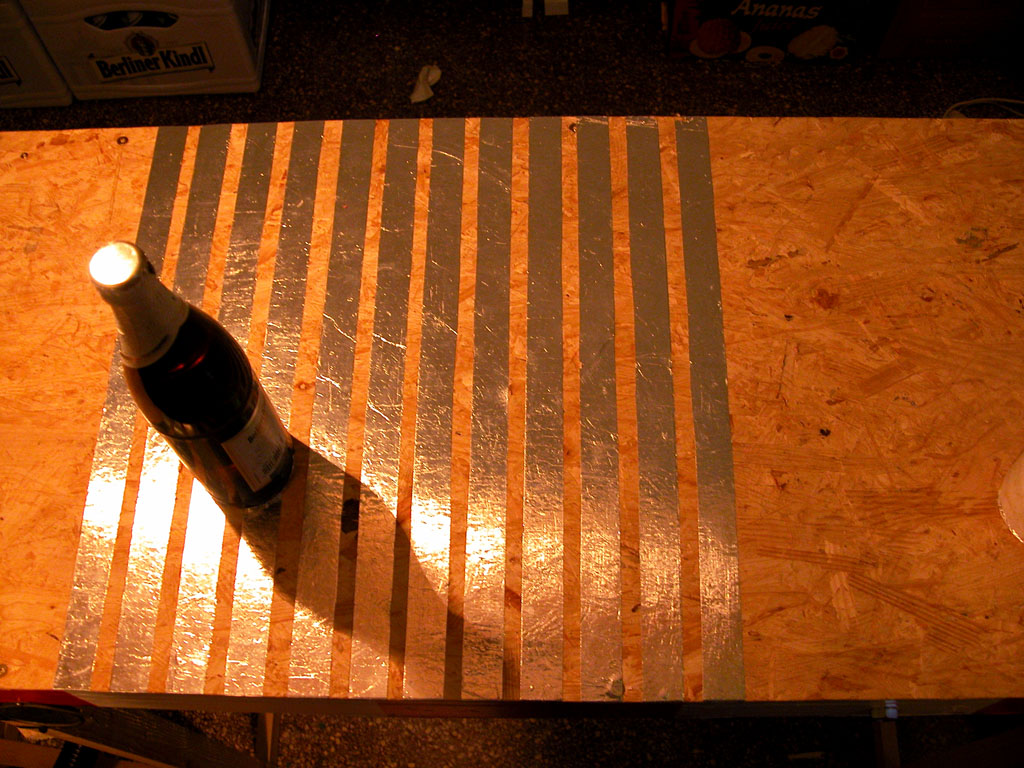 The integrated DJ machine was quite a hit ...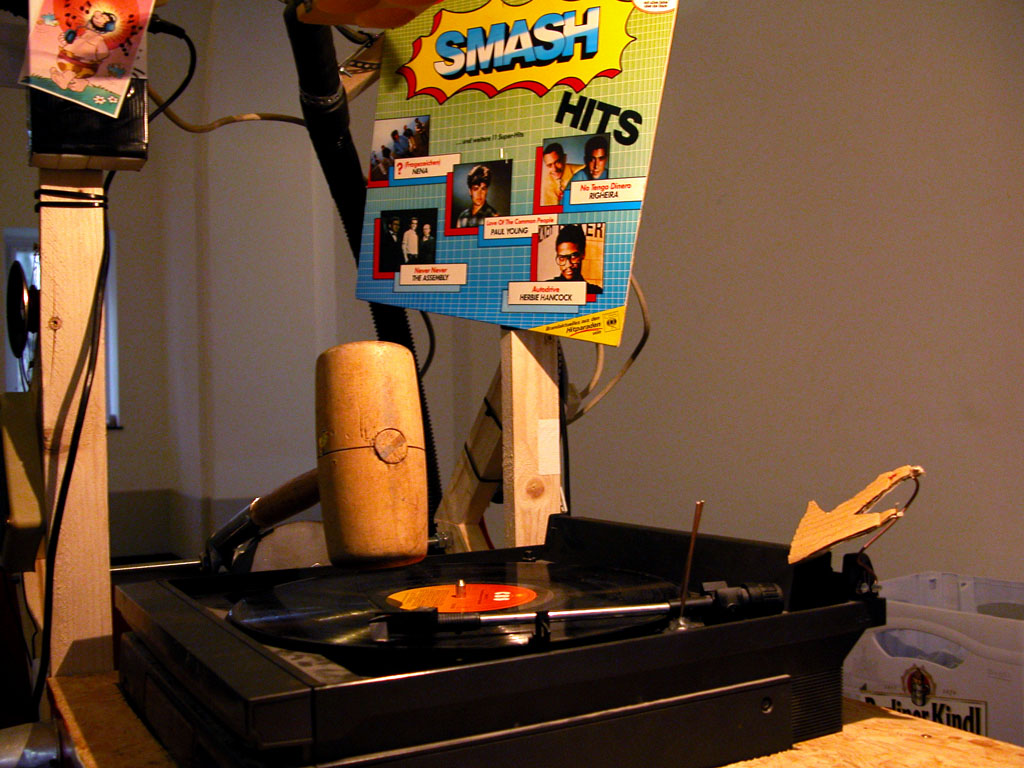 ... whenever someone on the dancefloor was unhappy with the music, this person could flip a switch, the hammer dropped and the record player needle chose a new track on the record randomly.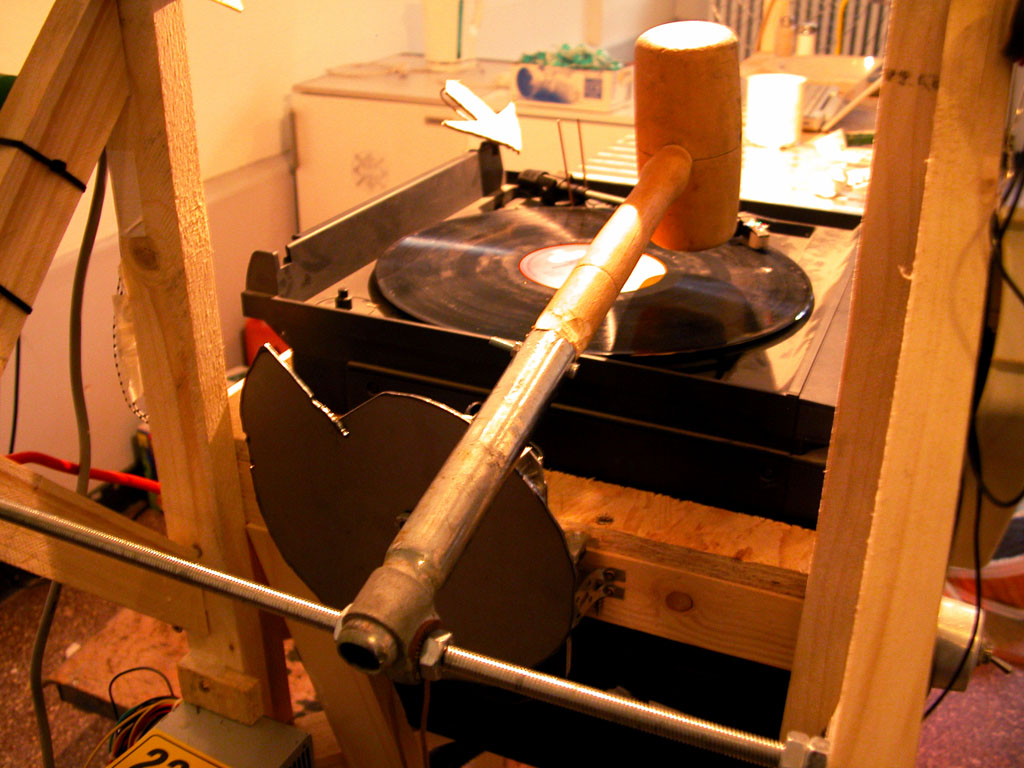 We also had a cable car bar sign: The suspended letters were moving constantly around the bar.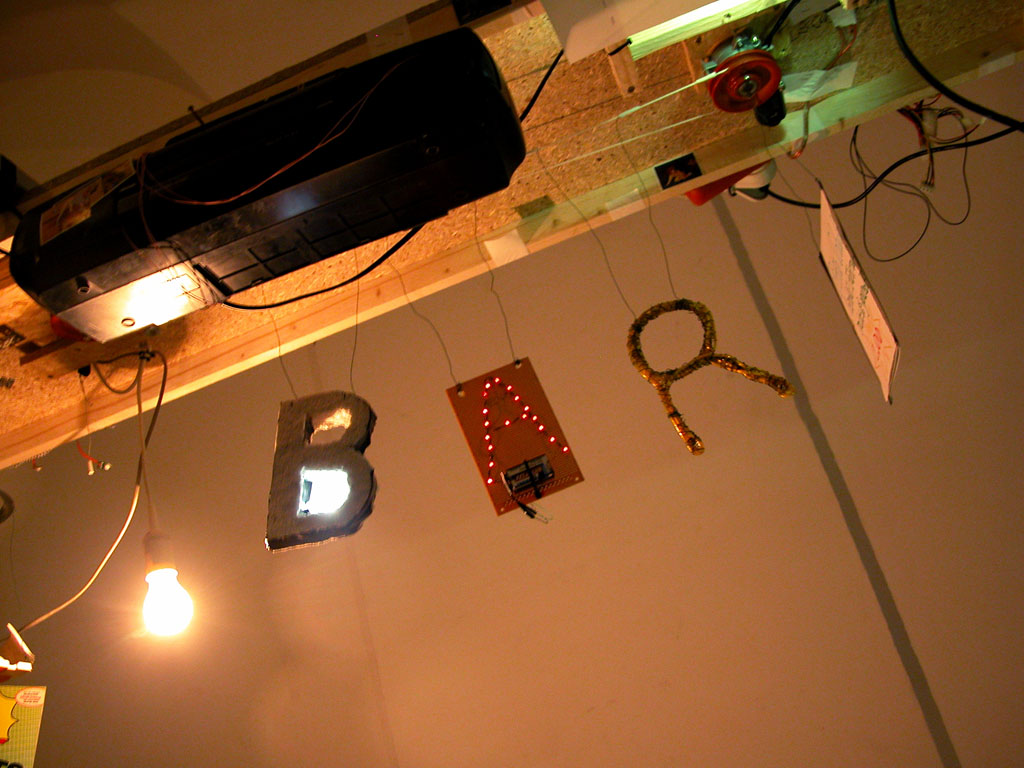 A windscreen wiper motor was driving the cable car style bar sign.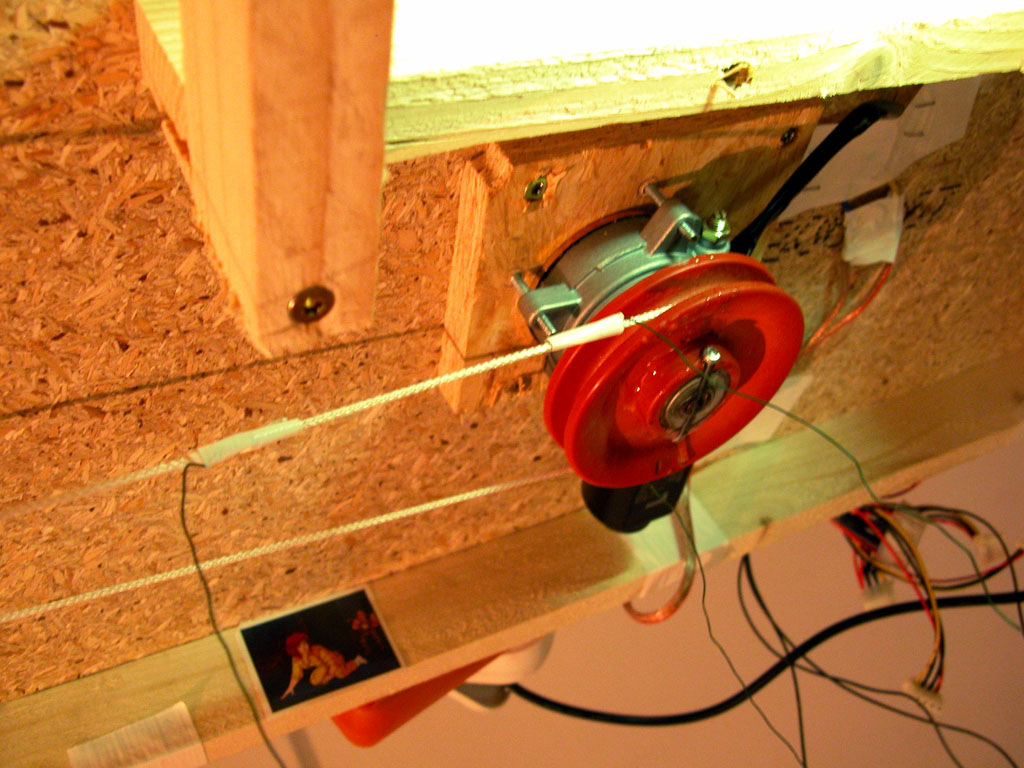 Overview of the party. (The big crowds are hiding behind the camera.)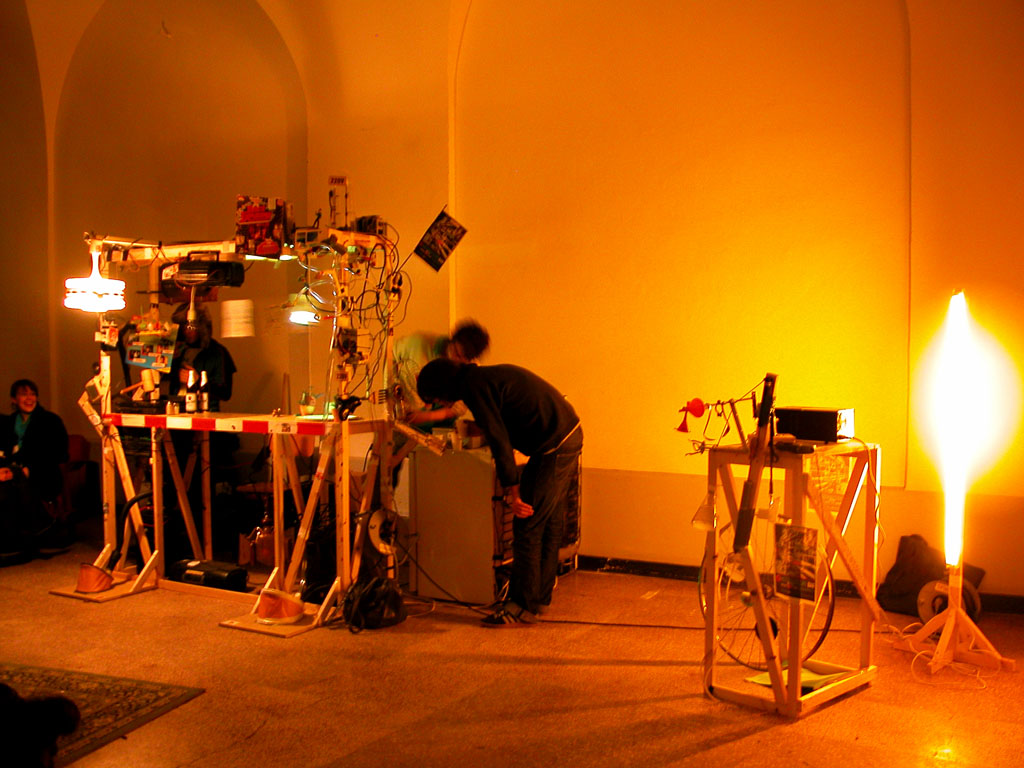 This is how the successful ending of an excessive student party looks like.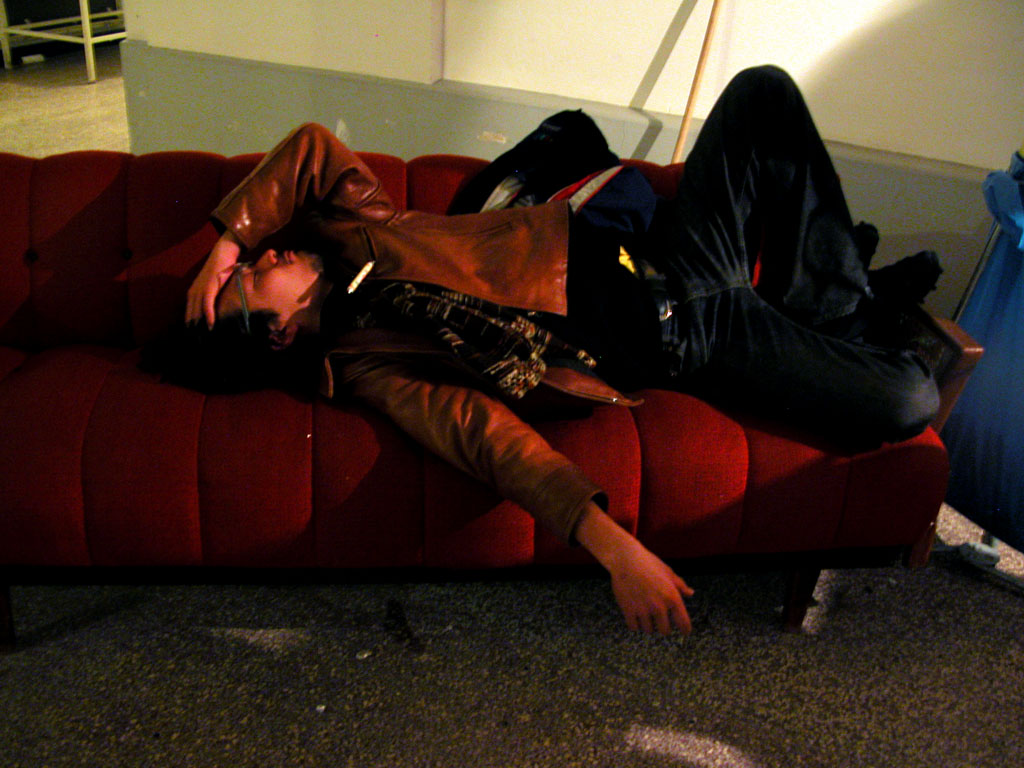 Special thanks
I want to thank Interflugs for inviting me and all the students for their outstanding energy and ideas! Cheers!
Additional resources