Umbrellaphones
Prototype Festival, São Paulo / November 2012
In collaboration with Kati Hyyppä
Goethe Institute São Paulo and Bungalow Agency invited Kati and me to give a workshop at "Prototype", a brandnew festival about art, music and sustainability. Our aim was to create a delightful and inspiring large scale outdoor sculpture, together with the festival audience, which relates to the core topics of the festival.
What we came up with was an adaption of the anemometer principle, built out of colorful umbrellas. We used the umbrellas as wind generators, which were driving small musicboxes. Due to the mechanical concept, the musicboxes were spinning so slow that you could only hear different little "plings" from time to time. But as there were many umbrellaphones, together they produced an always changing random melody.
And amongst the musicbox-umbrellaphones, we placed two umbrella turbines which were driving soap bubble mechanisms. For the style.
Here's a building plan which explains the mechanical concept: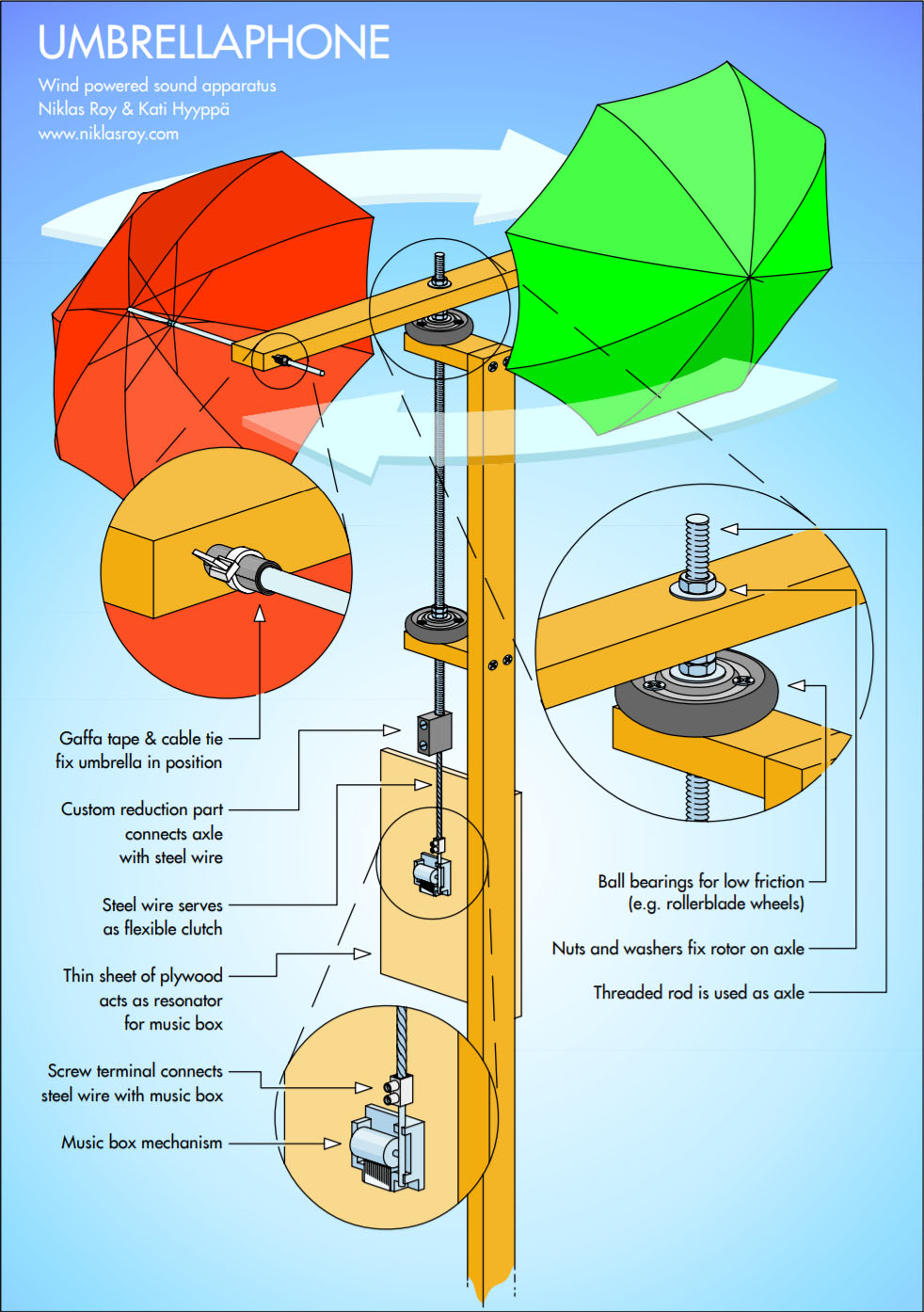 Download a PDF version of this plan
Umbrella shopping in Brazil is not much different from umbrella shopping anywhere else in the world. We bought about fourty umbrellas – and it turned out that many of them were exactly the same ones, that we also bought in Berlin beforehand, when we tried out the mechanism. When you also want to build an umbrellaphone, here's a pro-tip: Go for the cheap Chinese children's umbrellas. They proved to work excellently.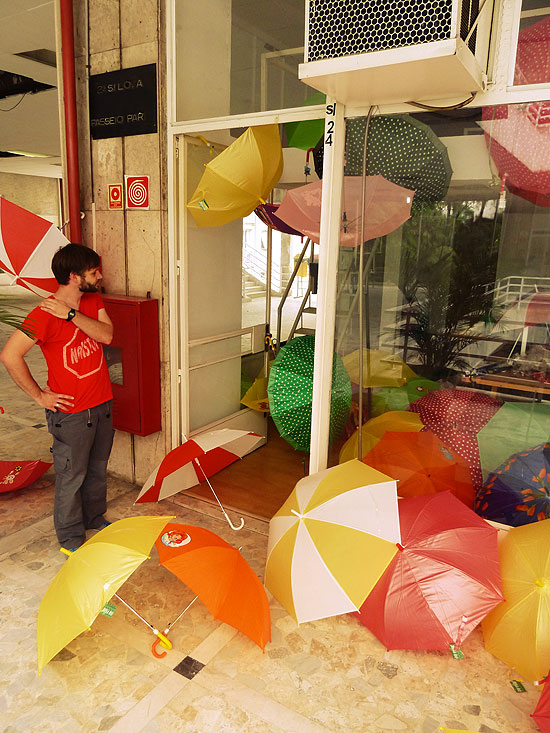 As it happens often in such workshops, participants come and go. But some are so much into it, you can clearly regard them as the core team. This was also the case in Brazil. So here's a group photo of the most prolific umbrellaphone builders (from left to right): Valentina Ferrari, Kati, me, Danila Bustamante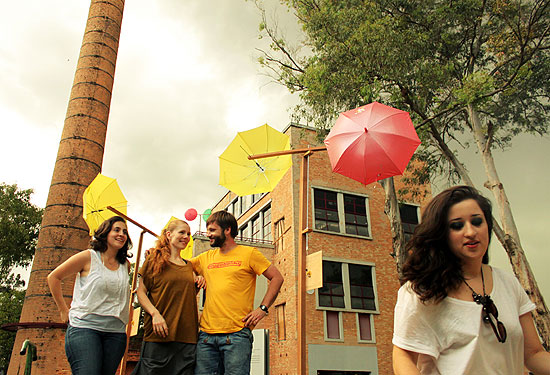 And finally, I also want to show you a video of the first test setup on my roof in Berlin. Because of the nice sunset:
As usual, I've uploaded the photos above (and even more) in a related picasa album.