SMART FACTORY, Le Havre


Saturday June 24, 2017



Kati's and my Public Painting Machine is part of the exhibition SMART FACTORY, which opened yesterday in Le Havre as part of the city's 500th anniversary cultural program. Charles Carcopino curated this splendid show, which is all about machines that make art!
Our machine is a little bit different, though, as its main purpose is to produce artists:
The visitors are invited to create collaborative paintings by pulling on some strings. Those paintings become part of the exhibition and are finally sold in a glamorous auction on September the 3rd at Le Tetris. All participating artists which have contributed to the paintings will receive the money for their work directly in cash from the collectors that will buy the paintings. Starting bid is one Euro, so this is also a great opportunity to become a prestigious art collector while keeping the financial investment low!
The following artists also present works in the exhibition: Karina Smigla-Bobinski, Patrick Tresset, Véronique Béland, Kris Verdonck, So Kanno, and Grégory Chatonsky.
You can find more hires photos of the installation in this album.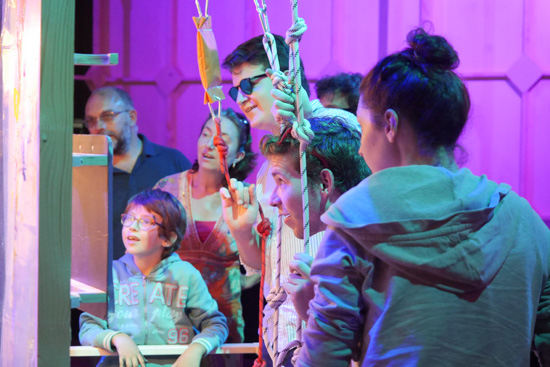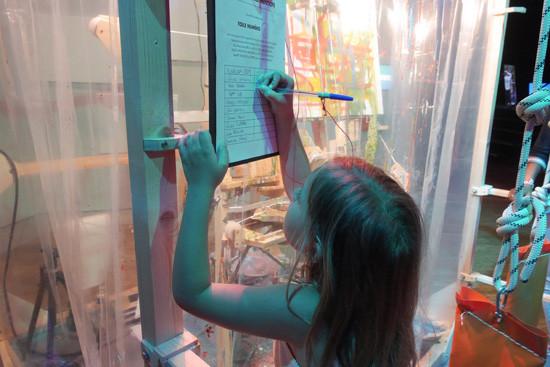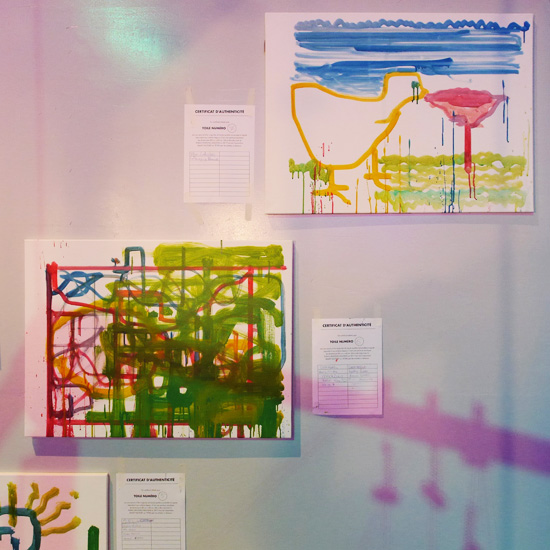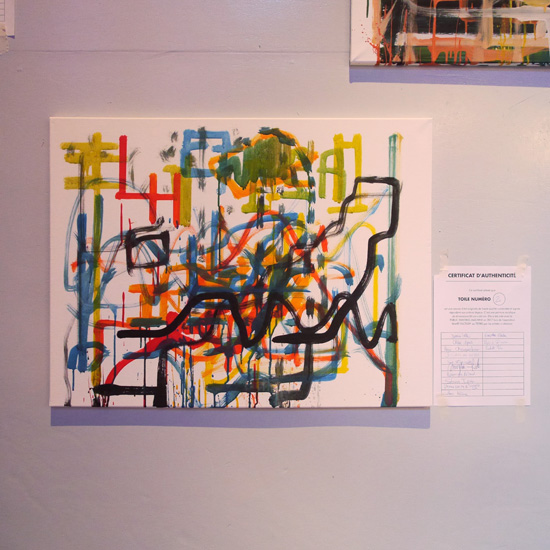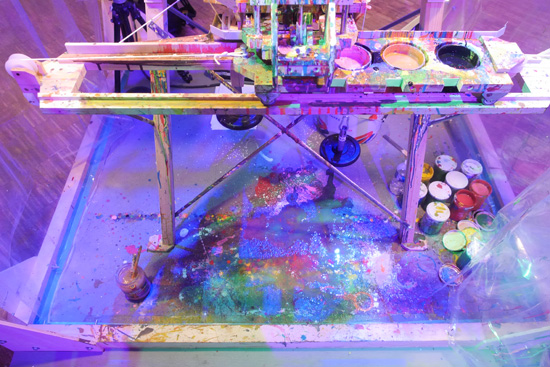 « Scientific Truth Proclaimers, Moscow New Workshop: Rocket Science »