Teleflipper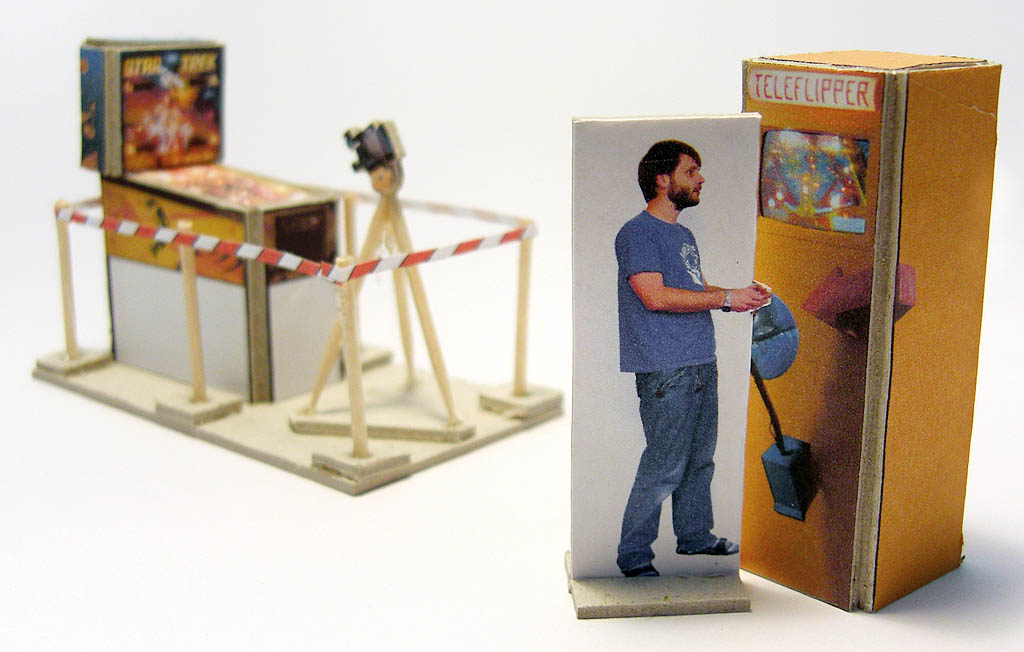 Interactive Installation
Berlin, 2002
Teleflipper is a closed circuit installation, that consists of two parts: a Star Trek pinball machine and a video game cabinet. Both are presented at different locations within the same exhibition.
Drawing of the setup at two locations
The pinball machine
The pinball machine is playing alone, just observed by a video camera. The self-playing machine suggests the use of sophisticated AI techniques which would allow the autonomous control of the game.
Exhibition at the Hacker Congress of the CCC in Berlin:
It looks as if the pinball machine would play by itself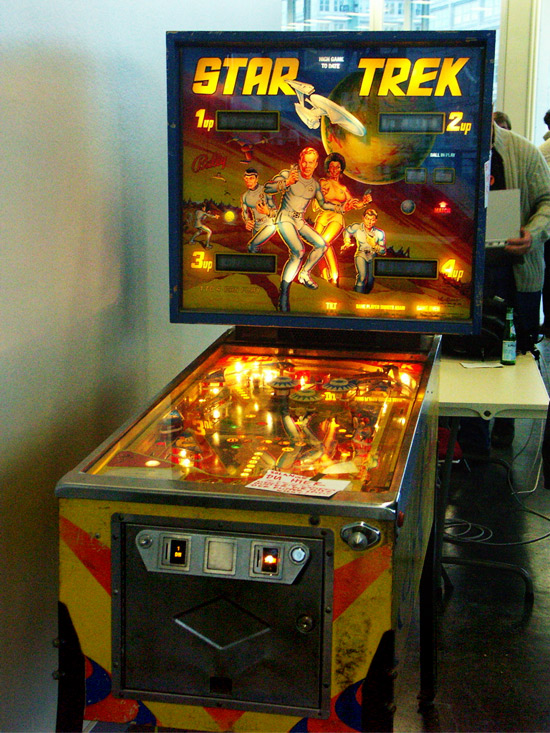 The game cabinet
Located in a second room within the same exhibition is a video game cabinet. Visitors are invited to play a game that aims to look like a computer version of a pinball game. But in reality, the game controller is the remote control for the pinball machine in the previous room and the image is a broadcast from the video camera, which is pointing at the real pinball machine. The player can not only play the game, but also listen to the comments of the people standing nearby the apparently self-playing pinball machine.
Exhibition at the Hacker Congress of the CCC in Berlin:
On another floor, an enthusiastic visitor is playing the pinball remotely