Headpong download


Thursday March 31, 2011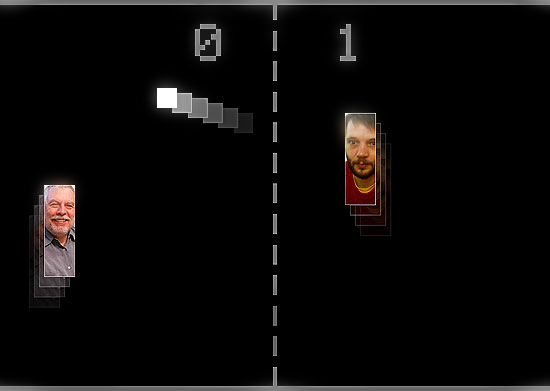 'Kopfpong' is a two-player face tracking pong game that uses your computer's webcam as game controller.
In order to play the game, connect a webcam to your computer and start the application. The game searches for one face in the left half of the webcam image and for another face in the right half of the webcam image. The positions of those two faces control the left and the right bat.
Some harddisk issues caused that I lost the original headpong on the green Windows meadow source code (see the video here ). But it's a fun game, so I recoded it in a slightly different version.
Here are the zips:
Windows application
Mac OSX application
C++ source code
Thanks to Kim Asendorf for compiling the Mac OSX version.
Thanks to Holy Konni for the music and the sound F/X.
« Headpong with Windows on the green meadow My curtain has moved! »