Big Brother - Paranoïa


Monday February 28, 2011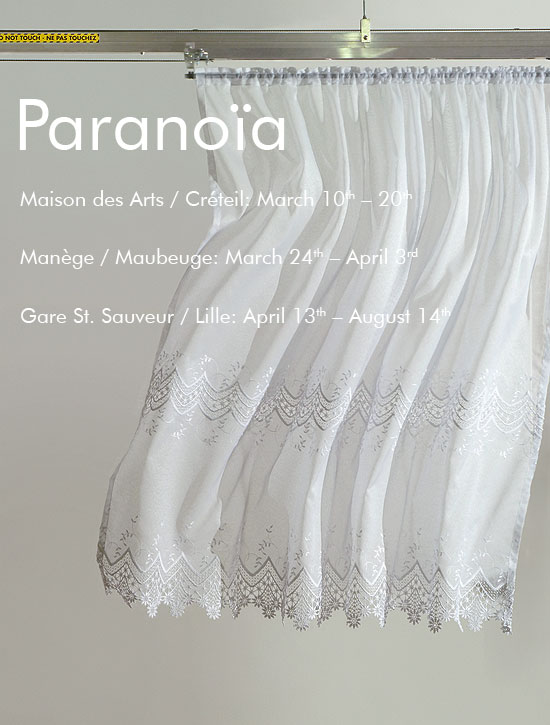 As I've written already in earlier posts, I've built a new curtain version: Let's call it "Big Brother" (as it is about 10cm wider than the one in my workshop window).
There were quite a few reasons for rebuilding it, mainly because it will be part of a traveling exhibition with the title "Paranoïa". Of course, such an exhibition piece has to match different requirements than a simple installation in my workshop window. The main difference is the reliability of the new version: I can care about my workshop curtain daily – but I cannot maintain an exhibition installation every week. Other differences are, that the new installation is variable in its dimensions. It can be installed at windows up to a width of 10 meters.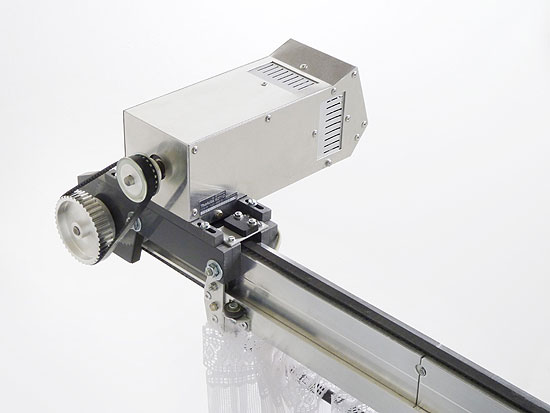 That required a more powerful drive: I've experimented with some really nice heavy duty industrial servos – but at the end, I had to find out that they're either too big, or too slow for my purposes. Finally, I decided to build the servo again from scratch. This time, I used the motor of a Makita drilling machine. It moves the curtain with a top speed of ~3m/sec and draws peak powers of about 300W (when changing the direction rapidly).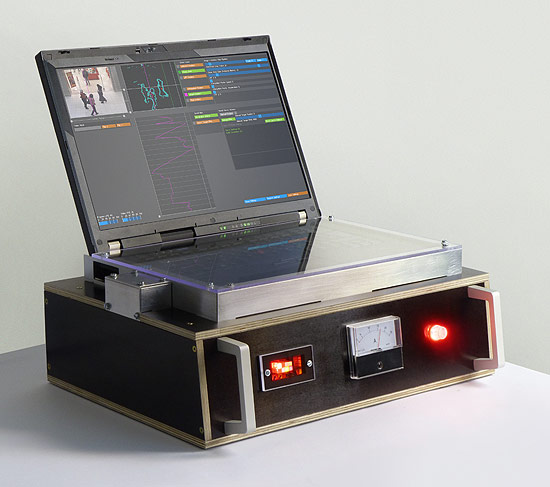 The new hardware design handles those powers well, thanks to its really nice Polulu motor driver. The computer vision software is also redesigned and now written in C++ (with the use of OpenFrameworks). Again, all codes, schematics, plans and plenty of other useful documents are available online.
You can find the full Paranoïa exhibition program as a pdf here.
Participating artists are:
Marnix de Nijs • Adam Brandejs • Gregory Chatonsky • Felicie d'Estienne d'Orves • Frederik de Wilde • Pascal Dufaux • Harun Farocki • Anaisa Franco • Eduardo Kac • Ryoichi Kurokawa • Bertrand Lamarche • Martin le Chevallier • Laurent Pernot • Boris Petrovsky • Niklas Roy • Felix Luque Sanchez • Keiichiro Shibuya & Takashi Ikegami • Antoine Schmitt • Christiaan Zwanikken • Hiroaki Umeda • Grégory Lasserre & Anaïs met den Ancxt • Yro Yto • Lycee E. Branly
The exhibition is curated by Charles Carcopino.
Thanks to Maison des Arts de Créteil, Le Manège de Maubeuge
and lille3000 for the coproduction of this new curtain version.