New project online: Privéfonteintjes


Monday October 11, 2010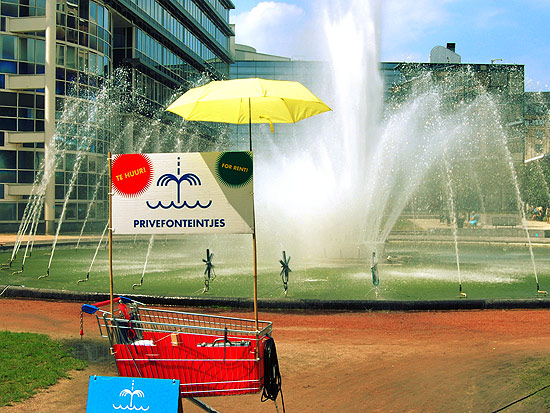 This summer, Timelab invited a bunch of artists from all over the world to hack the city of Ghent. In my opinion, designing fountains has such an established-artist-flavor that this was what I wanted to do. But from where to get the energy to power that fountains? And from where to get the water? Together with Jari Suominen, I solved this problem by hacking a huge fountain in the King Albert park.
We attached little water wheels on the big fountain to generate electricity, with which we powered small fountains that we rented out to the people in the park. "Privéfonteintjes te Huur" was not only an art performance, but also a serious rental service based on recycled energy.
Video and more after the click.
« Next week: "Back In" at Mansedanse, Tampere! New project online: MlpoP »