Laser cut phono record


Friday August 6, 2010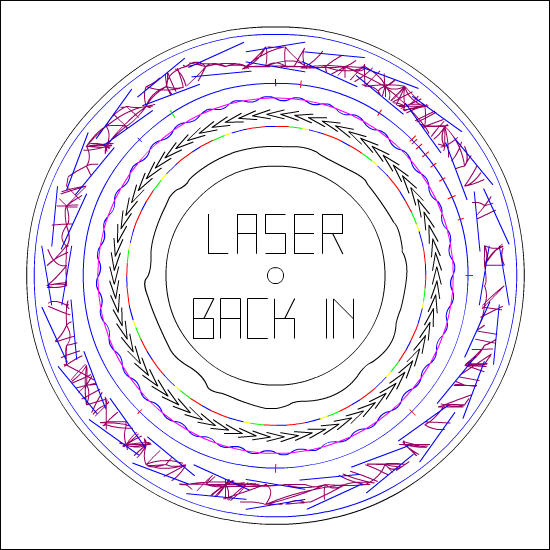 Burning records instead of CD's – with a laser! – This is what Jari and me tried out a few weeks ago in timelab's fablab. The result is an eight track loop record, made out of plexi. It looks cool and sounds unexpected.
So how did we do it exactly? – First, we used a vector program to draw the record. With different line colours we could modulate the laser's intensity. Because the hole in the middle of the record had to be burnt through the plexi, while for the grooves, just the surface had to be burnt. As you can see on the pictures above, we also experimented with different depths of the groove within one loop (track 6).
Track 2 was something like a random noise experiment where the needle would jump in a different way over the grooves, each time the track is played. So every track has a different idea. It was an experiment.
If you've never seen a laser cutter in action – here's a video which shows how this technology looks like, accompanied by some very nice tunes:
But here's the far more interesting video: Jari filmed an interactive presentation of the record where he explains in his words how we've made the record and where you can listen to all the tracks. Enjoy!
« Me and the next President of France Google Neighbourhood Watch »