Upcoming exhibition opening in Kraków


Monday March 3, 2014



This week on Thursday, 6PM, the project 'Spieltrieb – the play in art, science and society' will be kicked off at Goethe Institut Kraków. The project includes a one year exhibition of my new installation "Suck the Balls!" right at the Potocki Palace at Kraków's main square (which is actually the Goethe Kraków headquarter).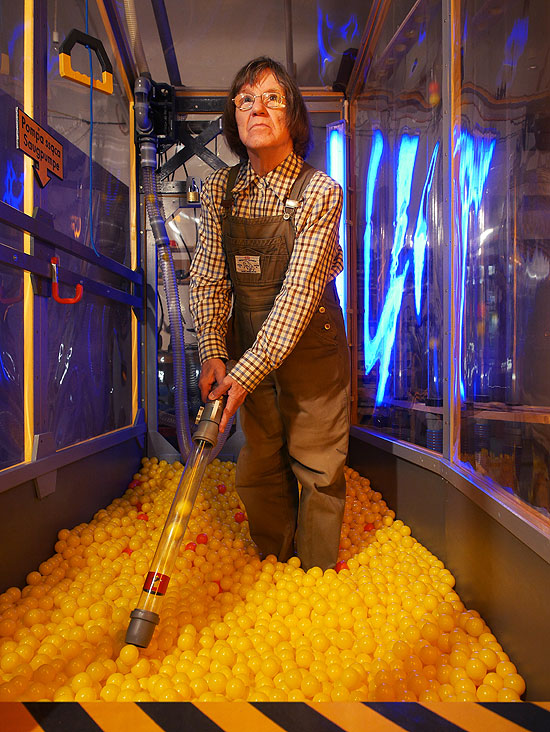 The construction consists of a little ball pit, a vacuum cleaner powered pneumatic tube transport and a ball shower.
Before I went to Kraków last week to set up the machine in the beautiful historic staircase of the palace, I asked my friend and technology aficionado Günter Schulz to come over to my workshop for some beta testing.
For further video analysis, I filmed Günter executing various performance tests.
Please analyze yourself:
« Explosive Digital Data Storage New installation in Kraków »