All about cardboard


Friday February 22, 2013



Last week, I had the honour to teach the electronic media class at the School of Art and Design Offenbach. I proposed the students to build computers out of cardboard, not knowing at all where this will lead to.
You can find a complete documentation with a nice video here.
But before you click on the documentation, I have a little appetizer for you: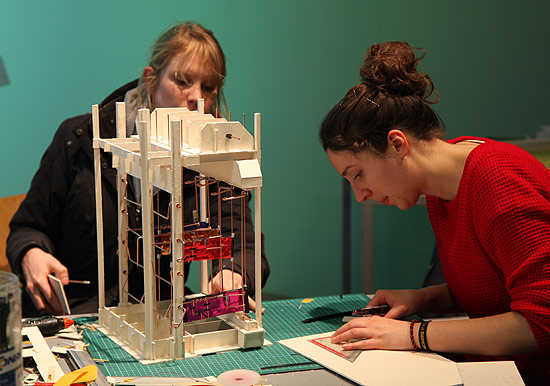 Anne Euler and Carolin Liebl are working on an information distribution knot.
The picture was taken at four o' clock in the morning.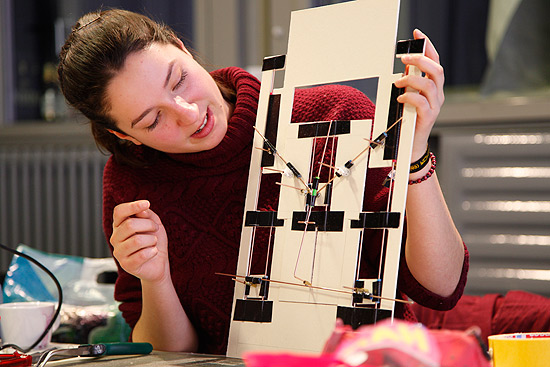 Carolin demonstrates a prototype for a mechanical NAND gate.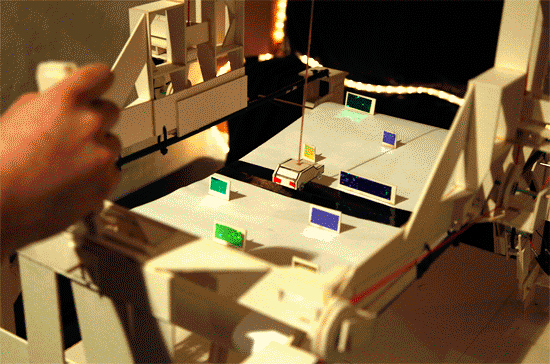 Jonas von Ronströms "Speedway PRO 1000" was the killer-app at our final presentation party.


Because building with cardboard is a lot of fun, I couldn't resist to construct a device as well. Below is a video of my digital cardboard plotter.
You can find the full documentation of this machine here.