Umbrellaphone / Umbrellabubble


Saturday August 25, 2012



My girlfriend Kati and me are invited to give a supercool workshop at "Prototype 1", a festival about art, music and sustainability – which will happen this November in Sao Pãulo, Brazil.
We came up with the construction of anemometer inspired umbrella turbines. As you can see in the video, they are wind powered and they can drive music box mechanisms, soap bubble machines and probably some other funny things as well.
During the workshop, we will build plenty of them, together with local teenagers, and I can't wait to see how a dense forest of spinning umbrellaphones and umbrellabubblemachines will look and sound like! I guess it will be amazing – and magic. And of course, I'll let you know about the outcome!
The festival will be organized by Bungalow and the Goethe Institute.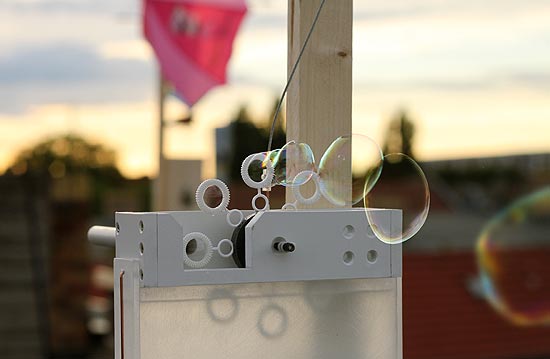 A close look on the soap bubble mechanism.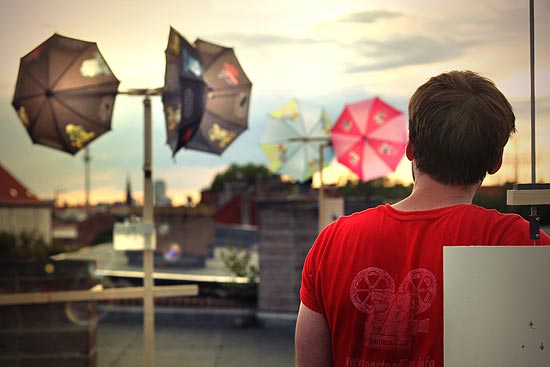 All systems work fine.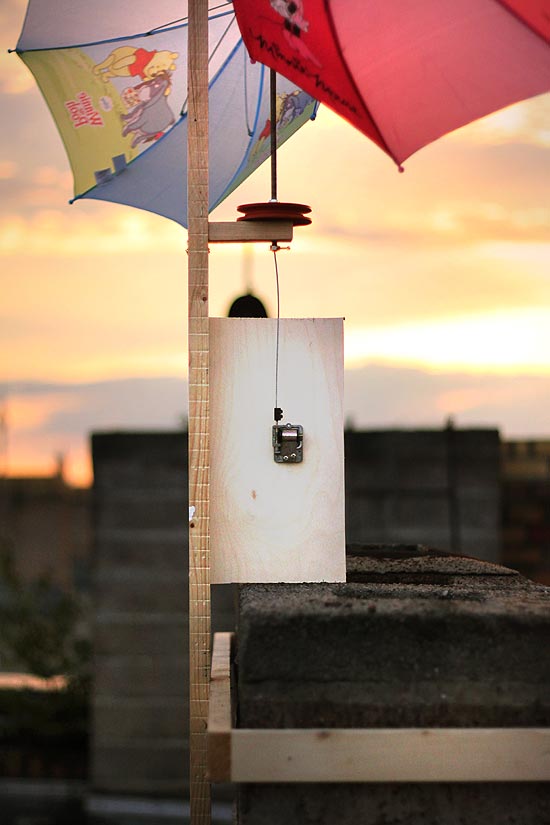 The construction is rather simple: A piece of wire serves as flexible clutch between the turbine axis and the music box. I used this principle already here. It worked well back then, so it will be reused.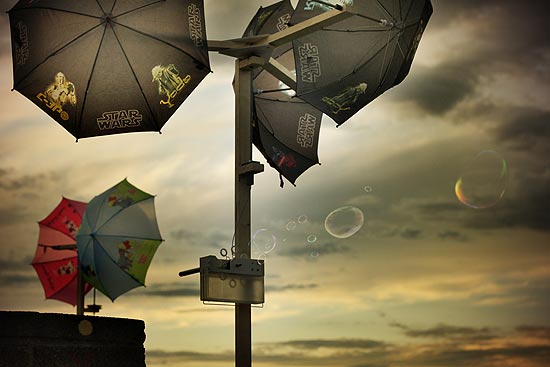 And of course this all looks nicest during sunset.
You can download all those photos in high resolution here.